Imran Khan: the court put this condition in front of Imran Khan to avoid arrest, banned the rally
Pakistan Tehreek-e-Insaf (PTI)'s rally on Sunday has been banned. Along with this, the court has placed a condition in front of Imran Khan to avoid arrest.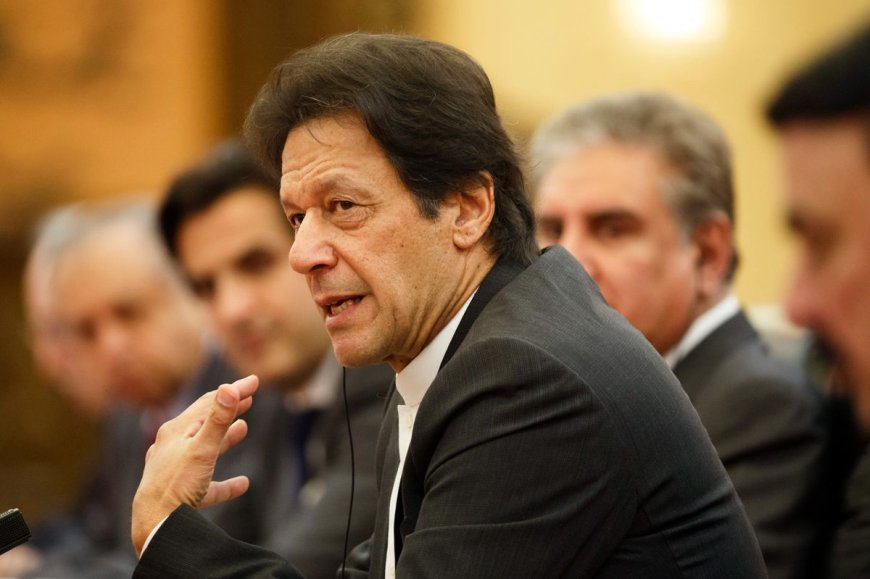 A Pakistani court has put a condition in front of former PM Imran Khan to avoid arrest. During the hearing in the Toshakhana case, the Additional District and Sessions Court (ADSJ) judge said that if Imran Khan surrenders in court, he will not order the police to arrest him.
According to the report of the Pakistani newspaper Dawn, Judge Zafar Iqbal said this while hearing the petition of the Election Commission of Pakistan (ECP). Criminal action is being demanded against Imran Khan in the Toshakhana case.
Non bailable warrant was issued
The sessions court was set to indict Imran Khan on February 28, but the former PM's lawyer requested the judge to exempt him from the hearing as he has to appear in several other courts. The court later issued a non-bailable warrant against Imran and directed the police to produce him before the court by March 7.
PTI rally banned
On the other hand, the Lahore High Court has banned the PTI rally to be held at Iqbal Park on Sunday. The court said that let the citizens live their normal lives. Let us tell you that PTI was planning to organize a historic rally on March 19 at Minar-e-Pakistan in Lahore. Imran Khan was supposed to lead the rally.
Uproar outside Imran's house
Earlier, the High Court in Pakistan on Wednesday ordered the police to suspend the operation to arrest Imran Khan. Outside Imran's residence, there was a scuffle between security forces and supporters of the former prime minister for about 24 hours.
There was stone pelting, lathi charge and tear gas and water cannons were being used. Both sides have also accused each other of firing. About 100 people, including 65 policemen, have been reported injured in the clash. Imran Khan has accused the government of conspiring to kidnap and kill him under the guise of arrest.