Mia Khalifa looked like this before! Then reduced the weight of 22 kg from this diet-routine and did amazing transformation
Transformation Journey: Mia Khalifa used to weigh a lot a few years back. He did his weight loss of about 22 kg (Mia Khalifa​​ Weight Loss Story). How did Mia Khalifa gain weight? You will know about Mia Khalifa's diet, Mia Khalifa's workout routine in the article.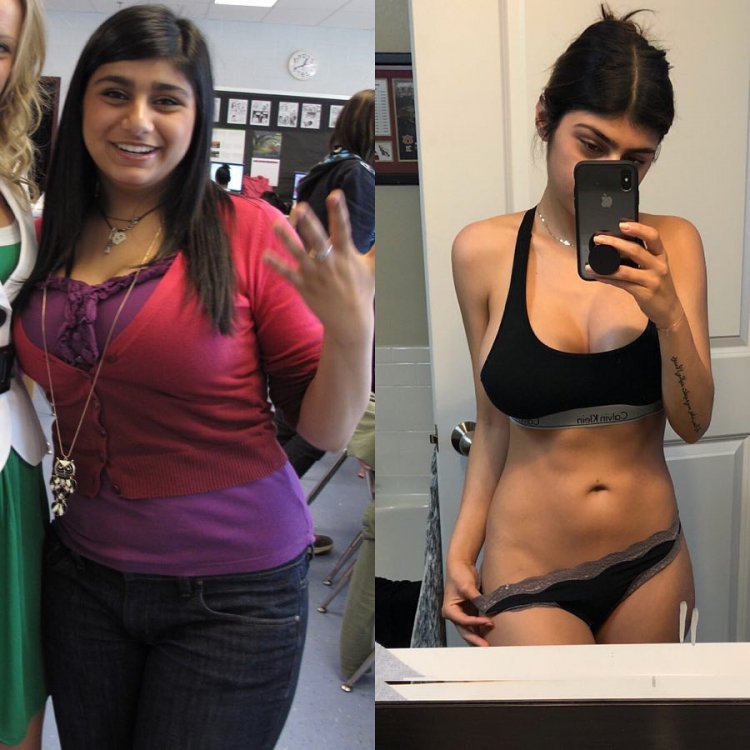 Mia Khalifa Weight Loss Story: Mia Khalifa, who lives in Lebanon, West Asia, is a well-known name in the porn industry. X Adult star Mia Khalifa is very active on social media and keeps sharing her photos and videos. He has about 27.8 million followers on Instagram. Mia Khalifa often remains in the discussion due to her social media posts. She is quite a fitness freak and keeps posting fitness related posts. According to Mia Khalifa's Instagram post, she likes to keep her body toned, so she goes to the gym five days a week.
Very few people would know that Mia Khalifa was not always as fit as she seems now. There was a time when Mia Khalifa's weight used to be very high. After this he worked hard and reduced his weight by 22 kg. What was the story behind reducing the weight? The reason for this is worth knowing.
Was overweight since childhood
View this post on Instagram
In an interview given to BBC, Mia Khalifa told. "My lifestyle was not right from school days. I used to eat a lot of unhealthy foods and didn't even pay attention to health. Due to this I gained weight and got dull skin. This was the main reason for my weight gain."
Mia further says, "I faced many weight related problems before joining the porn industry. My weight was very high since childhood, so no boy paid attention to me. I started my weight loss journey when I was in my first year of college and by the time I completed my graduation, I was fit. I had lost about 22 kg (50 lbs). After losing the weight, boys started getting attracted towards me.
Mia Khalifa is fond of food
View this post on Instagram
According to Indiatoday, Mia Khalifa had told in an Instagram post that her body transformation was not a miracle for her. Nor is it due to good genetics or good metabolism. She goes to the gym five days a week, which helped her transform.
Mia Khalifa said in her second post, "I am a foodie and I have also worked in the American fast-food restaurant chain, Whataburger. I also love to cook. Fitness does not mean that Food should be given up. Rather, one should eat in a balanced way for fitness. It is very important to balance life. I walk by balancing my health, passion and love for food."
Mia khalifa diet plan
View this post on Instagram
According to Estonia's (Northern Europe) celebrity magazine Bae Magazine, Mia Khalifa likes to have eggs, toast and black coffee for breakfast, which makes the stomach feel full. Mia includes vegetables, fruits, whole grains and nuts in her diet. In lunch, she takes rice, cooked vegetables, grilled chicken. If she feels hungry at some point during the day, she eats apple, guava or kiwi. Mia Khalifa drinks a lot of water throughout the day, which helps her stay hydrated.
Mia khalifa workout plan
View this post on Instagram
Mia Khalifa had told during the interview that she goes to the gym five days a week. Going to the gym every day, she exercises for one to one and a half hours. Exercise also includes weight training and running. Apart from this, she also includes yoga and Pilates in her workout routine. Apart from this, she remains active throughout the day, which helps in burning extra calories.