Pakistan hopes to get more time to repay loan from UAE
Pakistan's finance ministry has said that 'it is confident that the United Arab Emirates will give Pakistan a little more time to repay the $ 1 billion loan it matured on Friday.'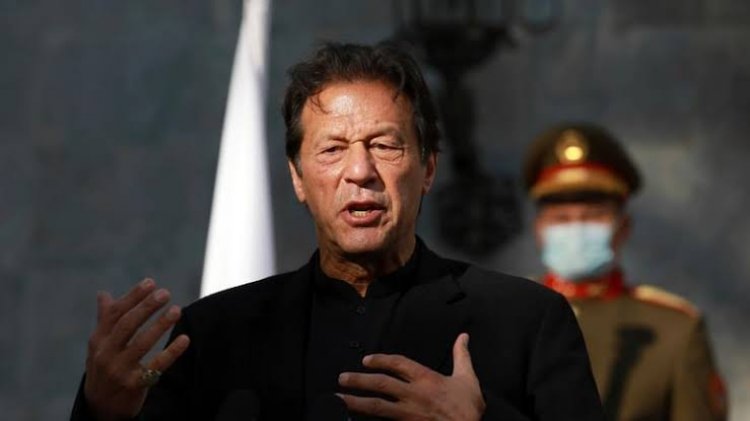 This statement from Pakistan has come at a time when some reports said that 'Dubai has withdrawn its financial aid'.
The one billion dollar loan is part of the $ 6.2 billion initial economic package announced by the United Arab Emirates at the end of 2018, which was given by the UAE to Pakistan's Prime Minister Imran Khan's government.
Pakistan Finance Secretary Kamran Ali Afzal said, "Pakistan and the United Arab Emirates are very good friends and we are confident that the UAE will give us more time to repay the loan."
Kamran was asked 'Will the UAE give Pakistan one more time to repay the loan?', In response to which he cited the relationship between the two countries.
Quoting a senior official of the Pakistani Finance Ministry, it is written that 'the money is not going back and the UAE has informed the Government of Pakistan that it will roll-over the loan of one billion dollars.'
The UAE had asked for a loan of $ 6.2 billion. But the UAE disbursed only two billion dollars.
For the two billion dollars that were to be returned to Pakistan in January this year, the UAE also announced a rollover which gave a sigh of relief to Pakistan.
Pakistan was able to strike a deal with the International Monetary Fund (IMAF) on the basis of financial aid packages announced by Saudi Arabia and the United Arab Emirates, but the implementation of the deal has also been held up for the past 13 months, now in the fourth week of this month again Is expected to start from
The Tribune has written in its report that Pakistan had repaid Saudi Arabia's loan from the money received from China. Pakistan received one billion dollars in soft loan from China. Apart from this, Pakistan got loan of nearly two billion dollars through two other mediums of China.
Chinese aid helped the State Bank of Pakistan to maintain a gross foreign exchange reserves of about $ 13 billion.
The government of Pakistan is currently implementing various conditions to revive the stalled IMAF program. Subject to fulfilling all these conditions, the IMF Executive Board can approve the next installment on 24 March.
As part of the terms of the IMF, the Government of Pakistan is also amending the State Bank of Pakistan Act, 1956.