World Suicide Prevention Day 2022: If negative thoughts come to your mind, then share your feelings with someone, do not stress too much
World Suicide Prevention Day is celebrated every year on 10 September. Suicidal tendencies can be overcome by taking the right steps. If you constantly have negative thoughts in your mind, then contact a psychiatrist or psychologist.
World Suicide Prevention Day 2022, image source: kashmirreader.com
After doing MBA, Sunil (name changed) started getting lethargic due to lack of job, he started having symptoms like lack of interest in any work, nervousness. When he told this to his family members, they could not understand it. When the problem persisted, the family members brought Sunil to the mental hospital in Agra, showed the psychiatrist here and took continuous counseling sessions with the psychologist. After continuous treatment, Sunil is now completely fine, now he does not have negative thoughts in his mind.
Similarly, 15-year-old Rahul (name changed) lost his parents during the Kovid period. He became lonely, his sister was living in Bangalore. Suddenly thoughts of ending his life started coming in Rahul's mind. He called the helpline number issued by the district administration. The call was received by Mamta Yadav, clinical psychologist of the district hospital. Mamta explained to him. After this she started counseling Rahul on the phone continuously. Now Rahul is completely healthy and is doing his further studies.
By taking the right steps at the right time, the tendency of suicide can be stopped. Suicide Prevention Day is celebrated every year on 10 September to raise awareness about it. This time its theme has been kept 'Create Hope Through Action' i.e. creating hope among people through your work. District hospital psychiatrist Gyanendra Verma told that the thoughts of suicide come due to being in depression for a long time. By identifying and treating them at the right time, this tendency can be overcome.
Psychiatric nurse of the district hospital, Sayuj Kumar told that if anyone has problems like lack of interest in work, constant stress, being alone, thoughts of ending life, then consultation can be taken in room number 202 and 203 of the district hospital. Mamta Yadav, clinical psychologist of the district hospital, said that there is a need to make people aware of suicidal tendencies and mental problems. If someone around you starts behaving out of the ordinary, such as being cut off from social life, suddenly being away from social media, being alone constantly, then become alert and try to talk to him. Listen to them and show them to a clinical psychologist or psychiatrist near you.
Himanshu Tripathi, Clinical Psychologist, Mental Hospital, Agra told that if a person is suffering from inferiority complex for a long time or is thinking of committing suicide then he is suffering from a mental illness. Such condition can arise due to mental illness, it can be treated through proper counseling and medical practice.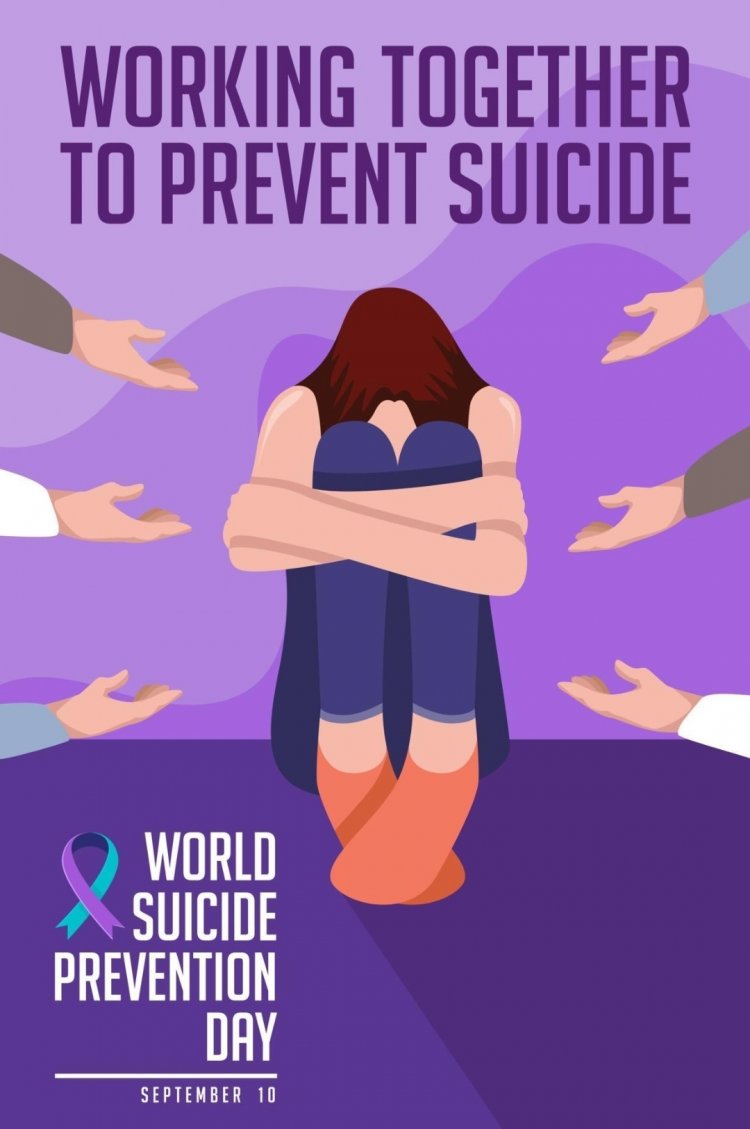 These symptoms appear continuously for three months
- disinterest in work
- staying alone
- unwilling to meet anyone
- feeling sad
- feeling like everything is over
You can contact on these helpline numbers
-1075
You can consult by calling NIMHANS (National Institute of Mental Health and Neuro Science) toll free number – 080-46110007.