Citadel Twitter Review: Priyanka-Richard's second-most expensive show 'Citadel' received mixed reactions on Twitter
Two episodes of Priyanka Chopra's most awaited web series 'Citadel' are streaming on OTT platform Amazon Prime Video. After watching these episodes, viewers are giving their respective reactions through Twitter.
However, most of the responses are not looking very promising. Where some fans have praised Priyanka Chopra's acting. So at the same time, many users have not told its story very strong.
Richard Madden stars opposite Priyanka Chopra in Russo Brothers' series 'Citadel'. At the same time, according to the report, this series has been prepared in a huge budget of $ 300 million.
Questioning this, a user wrote, 'Citadel is one of the worst things I have ever seen. A $300 million show that no one will even remember after two months.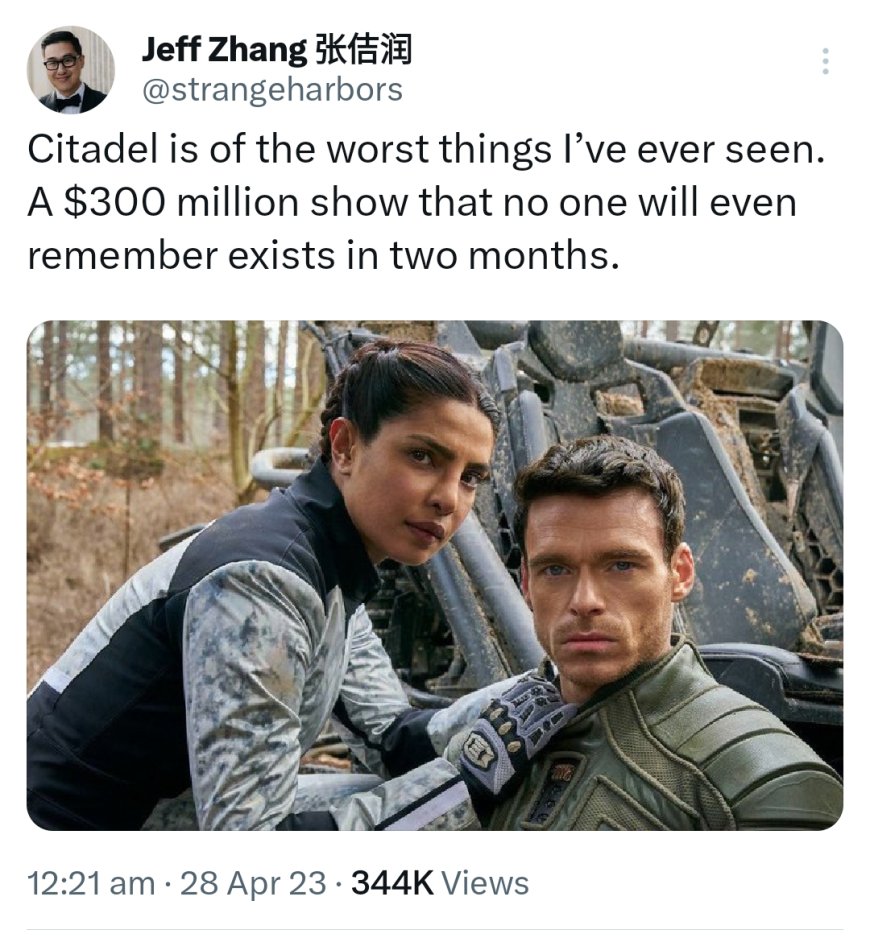 Taking a dig at Priyanka Chopra's latest release series, another user wrote, 'The results of Citadel are very generic, shocking and cheap looking.' Whereas, another writes, 'How did Amazon make this the most expensive show ever? I expected the story to not sound like every other spy show or movie. But then again, we are only in 2 episodes.
However, there are some social media users who have showered praises on 'Citadel'. One user wrote, 'Just watched episode one and two of Citadel and I think this is just an audition tape of Priyanka Chopra for James Bond, and Richard is very good in it.
Both together, hot stuff!' Another wrote, 'Priyanka Chopra's action scenes in Citadel are fantastic. I am speechless Just felt great.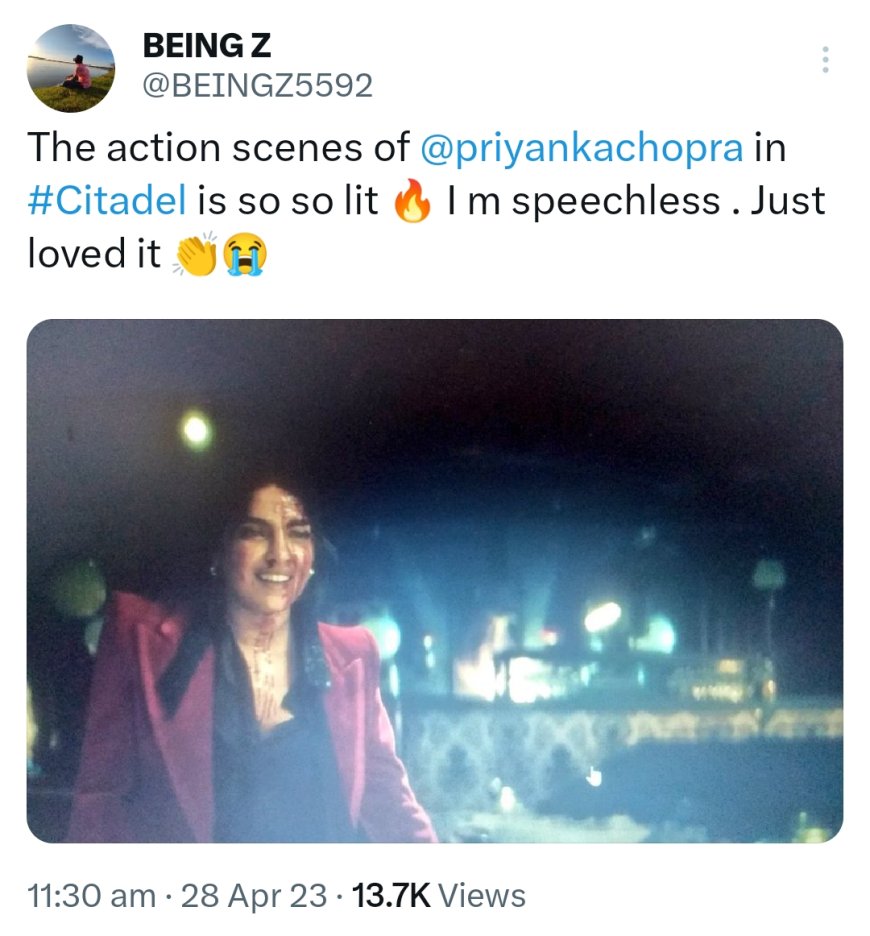 Priyanka Chopra and Richard Madden's spy action thriller series Citadel is set to stream on Amazon Prime Video from April 28 in two episodes. At the same time, its remaining four episodes will be released from next Friday till May 26.