Russian President Putin's speech in Parliament, said- The war started because of western countries
Putin address to the Russian Parliament A few days before the first anniversary of Russia's attack on Ukraine, US President Joe Biden suddenly arrived in Kyiv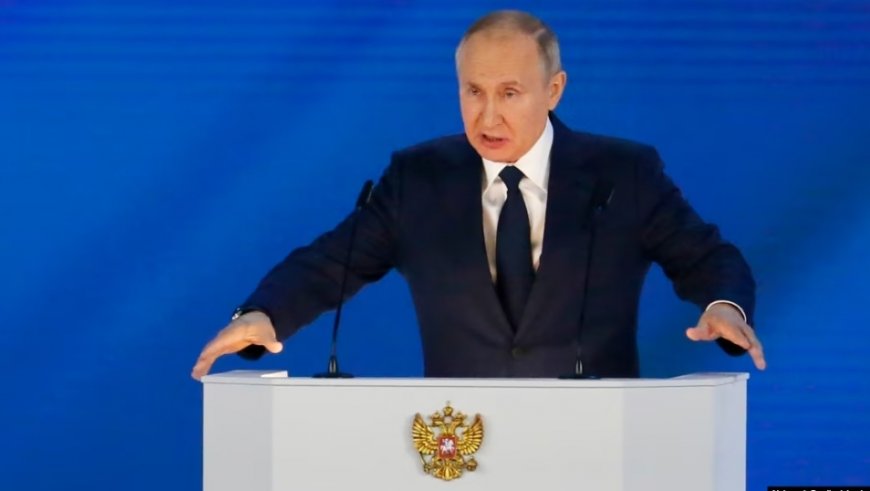 Putin address to the Russian Parliament: Just 3 days before the completion of one year of the Russia-Ukraine war, today i.e. on Tuesday, Russian President Vladimir Putin gave a speech in the Parliament of Russia.
Putin's speech came a day after Biden's visit to Ukraine. In this, he made many big statements regarding the war with Ukraine.
Wanted to resolve this issue peacefully - Putin
Addressing Russia's parliament, Putin said that we were making every effort to resolve this problem peacefully. We were negotiating this difficult struggle peacefully, but behind our backs a very different conspiracy was being hatched. We defend our interest and position that there should be no division between the civilized countries and the rest.
'People of Ukraine have become hostages of Western countries'
Putin claimed in his speech that Kiev had negotiated with the West over arms supplies from the military operation. The West has shamefully betrayed its own people. He said, 'I have already said many times that the people of Ukraine have become hostages of the Western countries that have occupied this country politically, militarily and economically.
Russia is protecting the people of Donbas
Putin said in his address that we did everything possible to establish peace in the Donbas region. Since 2014, Donbas has remained a very sensitive area. The people of Donbas held on for a year despite the constant attacks in Ukraine.
He hoped that Russia would come to his rescue. But a different conspiracy was being hatched behind our backs. Putin said that the western countries are the culprits of this war and we are only using the army to stop it.