These 3 vehicles rocked the Chicago Auto Show, this car will keep the house illuminated for 3 days when the lights go out, will run 610Km on a single charge
Chicago Auto Show: The Chicago Auto Show has started. The event has started from 15th July and will continue till 19th July. In this show, every company is offering its electric car and new technology present in its vehicles.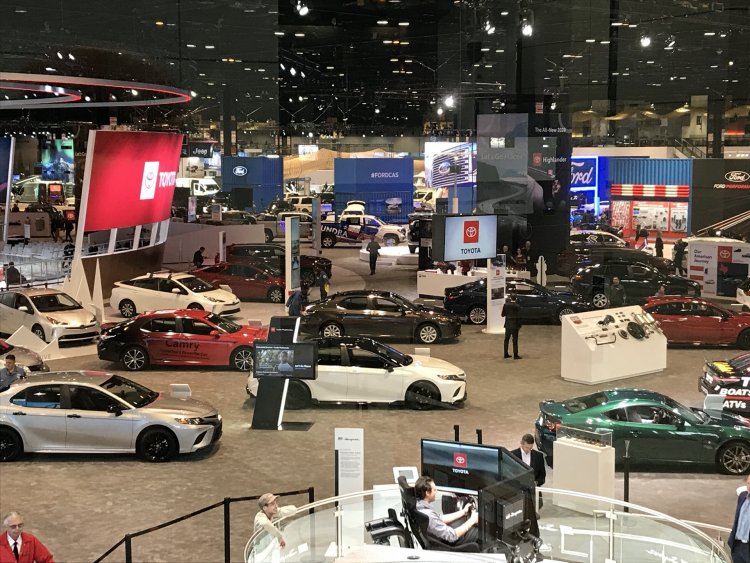 Jim Nierman looked overly excited as he exited the electric Mustang Mach-E crossover after a test drive at the Chicago Auto Show. The teacher of the high school auto shop said, OMG … I have driven a lot of electric cars but it was like a rocket ship. Neerman, 54, is one of the thousands who are taking part in the five-day event. This is the biggest auto show in the country so far after the Corona epidemic that started in the year 2020.
This is not a typical Chicago auto show, but this time it has been kept half as much as other shows, but every car company has participated in it. With this show, Ford Motor, Volkswagen and other automakers are trying to make the most of it. This includes the demonstration of new electric vehicles. In addition to showcasing vehicles inside the McCormick Place Convention Center, automakers are offering test drives and rides in the new electric vehicles. Auto executives believe that such experimentation and effort is one of the important first steps to drive EV adoption.
Last chance today to post your favorite vehicle pictures! Tag your pictures with #CAS2021 for the chance to win gift cards from local Chicago faves like @ConniesPizza! ???? pic.twitter.com/x2yxeMfick — Chicago Auto Show (@ChiAutoShow) July 17, 2021

Although many companies were seen in this auto show, but Ford was at the forefront. Today we are going to tell you about three such vehicles which rocked the entire show. That is, you can get an idea of ​​which vehicles can come to you in the future from the technology present in these cars.
Ford Lightning 150
The Ford Lightning 150 pickup electric truck is very special. This is because if the power to your house goes out, it will work as a generator. With this, you will not get electricity for a few hours, but it will keep your house illuminated for three days. It will turn on as soon as there is a power failure in the house. If we talk about more features of this vehicle, then top class features like natural voice control, cloud best navigation have been given in it. On full charge, it gives a range of 480 km, while on 10 minutes of charging, it can run 87 km. At present, its price in America is 30 lakh rupees.
Kia EV6
Kia is consistently performing well in the market. People are liking Kia's vehicles very much. In such a situation, the EV6 is the company's first electric crossover. This vehicle can be charged 80 percent in just 18 minutes. On the other hand, on full charge, it gives you a range of 580 km. Its look is exactly like a sports car, while at the same time it also gives you the support of a portable power generator. With this you can charge e-bikes, electronic items of the house. Its price is between 33 to 36 lakh rupees.
Nissan Aria
This Nissan car is a full electric car. The interior of the vehicle is designed like a starship. In this you get a power sliding console which you can adjust according to your needs. The vehicle gets wireless integration for Apple CarPlay, Alexa and Android. Once the vehicle is fully charged, it gives you a range of 610 km. Its price is 35 lakh rupees.