Black Panther 2: New Black Panther entry after Chadwick Boseman, action-emotion shown in the trailer
The Marvel Cinematic Universe is slowly expanding its world of superheroes. After releasing two films in a row this year, the Marvel Cinematic Universe is all set to release its third film of 2022.
Black Panther 2, image source: Amar Ujala
As the release date of the most awaited film 'Black Panther 2' nears, the MCU is sharing new updates related to the movie everyday. His motive behind doing this is to create such an inclusion in the hearts and minds of the fans about the film, which can give it the title of a hit on the film screen. In this sequence, Marvel has today launched a new trailer and poster of 'Black Panther: Wakanda Forever', which has left everyone's eyes wide open.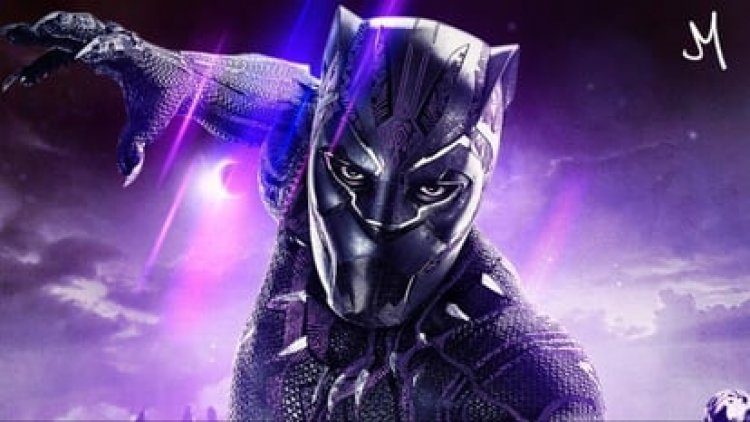 There is good news for Black Panther fans. In the trailer released today, Marvel has introduced fans to the new Black Panther, which has increased the curiosity of the audience. At the beginning of the trailer that surfaced, Wakanda is shown struggling in the absence of his Tichala i.e. Raja actor Chadwick Boseman. All the enemies of Wakanda are trying to destroy Tichala's country and they are preparing for war with the people of Wakanda. Along with the new Black Panther, the trailer also shows a banging entry of a new villain, whose threat is looming over Wakanda. In such a situation, another Black Panther is prepared to save his country.
In the trailer, a voice is going on behind the scenes, in which we get to hear that 'the ones who break the most, they shine as the messiah.... Someone is coming to destroy Wakanda thinking that Wakanda is no longer a keeper but we will show them who we are...'After this a new Black Panther entry hits the screen. Along with strong story and visuals, a lot of action is also being seen in the trailer that came out. While actor Namor is playing the villain in the film, after the entry shown, speculations are rife that Black Panther's sister Shuri i.e. actress Leticia Wright will be seen in the role of Black Panther.
Along with the new villain, new hero, this trailer also pays tribute to the late actor Chadwick Boseman. Whenever his face appears on the screen, then the film misses out. Seeing him like this in the film, everyone's eyes will become moist. The trailer also gives a glimpse of Wakanda's politics and strategy. Let us tell you, 'Black Panther: Wakanda Forever' directed by Ryan Coogler will be released in theaters on November 11, 2022.