Henry Cavill Back As Superman: Will 'Black Adam' Cause Henry Cavill's Return As Superman?
Black Adam Vs Superman Henry Cavill first appeared in the role of child Superman in Man of Steel. This film was released in 2013. Henry Cavill will also appear in the Netflix film Enola Holmes 2.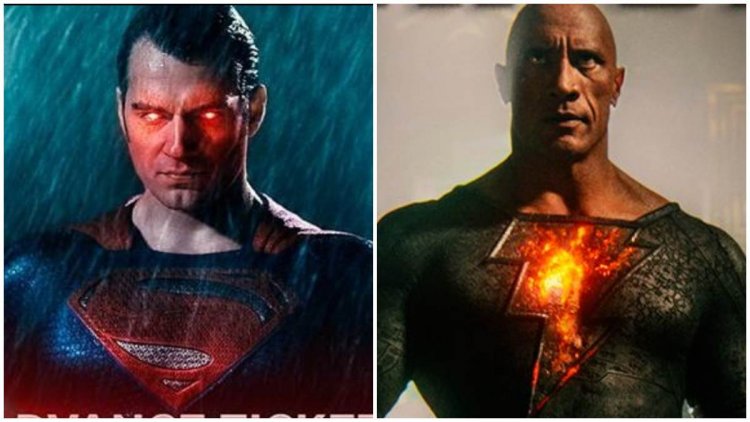 There is good news for the fans of Superman. This superhero can be back on the big screen soon. If reports are to be believed, the makers have started preparing for Man of Steel 2 and Henry Cavill is once again being approached for the role of Superman.
At the same time, writers are also being sought to write the film. The film Man of Steel, based on the DC Comics character Superman, came out in 2013. It was the first film in the DC Extended Universe (DCEU) and a reboot of the Superman films.
Cavill has become Superman three times
Cavill appeared in the film as Superman for the first time. After this, Henry played the role of Superman in the 2016 Batman Vs Superman - Dawn of Justice. His last film in this superhero character is Justice League, in which he appeared alongside Batman and other superheroes.
View this post on Instagram
Fans have been demanding Henry Cavill to return to the role of Superman for a long time, but a recent statement by Dwayne Johnson during the promotions of his film Black Adam has raised the demand and hope for Cavill's return. Gave.
Dwayne Johnson is taking initiative
As reported by The Hollywood Reporter, Dwayne, who turned Black Adam, wants to clash with Henry Cavill's Superman character on screen and is trying to persuade the makers to do so. It is also reported that Johnson has approached Warner Bros. and has agreed to pair Superman with Black Adam on screen. However, Dwayne has denied such reports through social media. He also tweeted the video of the interview.
Been asked this A LOT and my answer is no - we're not chasing @MarvelStudios. That's not smart.
We're @DCComics, JSA & JLA. There's only one #BlackAdam and only one #Superman and we don't chase anybody. I respect the game, but to me - we're trailblazers & disrupters.
LGF⚡️#DC https://t.co/gGW9ZJ1DYx — Dwayne Johnson (@TheRock) October 15, 2022
Let us tell you, Black Adam is releasing in theaters on October 21.
Henry Cavill to star in Enola Homes 2
Henry Cavill is currently seen continuously in OTT projects. Cavill joins the lead star cast in Netflix film Enola Holmes 2. The film is coming to the platform on 4th November. Henry plays Sherlock Holmes in the film, while Enola is his niece. Apart from this, Henry also plays the lead in Netflix's fantasy horror series The Witcher. Now its third season is awaited.