Will the flag of India be hoisted in Islamabad if not in Delhi? Arvind Kejriwal's question raging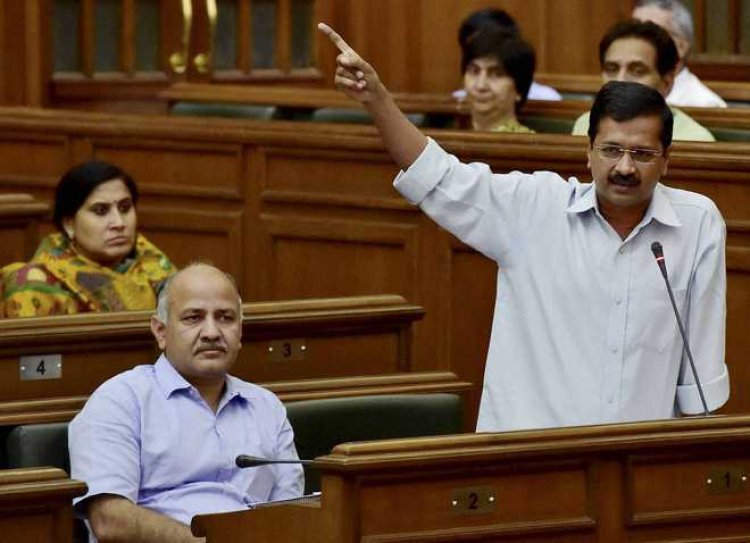 Chief Minister Arvind Kejriwal, while discussing the budget in the Delhi Legislative Assembly, lashed out at those who questioned the hoisting of the tricolor flag at 500 places in the capital. Kejriwal said that when we said that we will hoist tricolor flags all over Delhi, why did BJP and Congress oppose it? I want to ask the BJP and Congress that if the tricolor does not fly in India, will it fly in Pakistan? If the country's tricolor does not fly in Delhi, will it fly in Islamabad?
The Chief Minister said in the Assembly that in the budget of Delhi, it has been said that we will hoist the big tricolor flag at 500 places. Every morning when someone comes out of his house and sees the flag outside, his mind will be filled with patriotism, but the BJP and Congress are opposing it.
At the same time, he also said that ever since we announced the pilgrimage to Ayodhya, the BJP-Congress people have been opposing it. Is it a sin to see Ram Lala to his elders? Why are these people opposing this pilgrimage?
"भाजपा और कांग्रेस वाले कह रहे हैं तिरंगा नहीं फहराना चाहिए।

मैं भाजपा वालों से पूछना चाहता हूं हमारे देश का तिरंगा दिल्ली में नहीं फहराएगा तो क्या इस्लामाबाद में फहराएगा?"

- CM @ArvindKejriwal pic.twitter.com/dktKBBsdNT — AAP (@AamAadmiParty) March 12, 2021
During this time, Kejriwal said that today we are saying that if there will be Olympics in Delhi in 2048, then they are making fun, but we will show it by doing it together with the country. It is our dream to host the 2048 Olympic Games. We will go to all sports bodies, the Indian Olympic Association and the Center for it. The Delhi government will take the initiative, but everyone will have to unite for it. I am sure our dream will come true.
Significantly, the AAP government of Delhi on Tuesday presented a proposed budget of Rs 69,000 crore based on 'patriotism' for the financial year 2021-22 (Delhi Budget 2021-22). While presenting the budget, Deputy Chief Minister Manish Sisodia announced that the 'AAP' government has decided to celebrate the 75th Independence Day of the country and for this, the government will organize a program for 75 weeks from March 12. Sisodia said that under the "Patriotic Budget", the Delhi government has proposed to allocate Rs 45 crore to establish high flag pillar for hoisting the national flag at 500 places in the national capital. Sisodia also said that there will also be a "period of patriotism" in the capital's schools to make the children of Delhi a staunch patriot. In the budget, Rs 16,377 crore has been allocated for education.