One Nation - One Ration Card: 'My Ration App' Launched, Any State, Beneficiaries Can Take Ration From Any Shop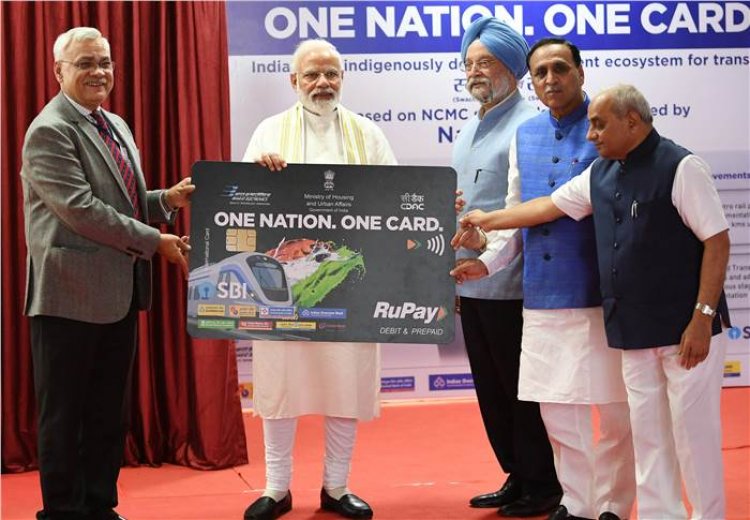 Migrant laborers will no longer have trouble buying rations in other states at a discounted rate. Under the 'One Nation-One Ration Card' the beneficiary can take ration from any ration shop in any state according to his eligibility. There is also no need for a new ration card for this. To make this easier, the government has launched the Mera Ration App.
Launching the Mera Ration App on the beginning of the Amrit Mahotsav of independence, Sudhanshu Pandey, Secretary in the Ministry of Food and Public Distribution said that this app will prove to be very beneficial for the migrant laborers. Through this, where he can register himself. With this, the beneficiaries can find out how much their eligibility is. During the last six months, from which shop the beneficiary has taken how much ration. In addition, this app will also tell the beneficiary the address of the ration shop present in its vicinity.
One Nation - One Ration Card
Sudhanshu Pandey said that 32 states have been connected to this scheme. Delhi, West Bengal, Assam and Chhattisgarh will be connected in a few months. He said that e-POS machines have been installed at all ration shops in Delhi. Giving information about ration card portability, he said that 15 and a half crore beneficiaries have taken ration from elsewhere during the corona. He said that only 12 states were associated with this scheme before Corona, but at present the number is 32.
Ration card is useful here
Ration card is also useful in opening bank account, making passport, driving license.
It can also be used in making a residence certificate, voter ID and PAN card.
Ration card can also be used for making Aadhaar card or updating its details.

How to get a ration card like this: You can get a ration card by going to the nearest public convenience center of the state in which you live or online. To get an online ration card, first of all you have to go to the portal of your state's Food and Logistics Department After this, a form will be found from there. After filling this form, submit it along with all the necessary documents to your nearest ration dealer or food supply office or tehsil.
Documents required to make a ration card
Voter ID card, bank passbook, photo of family members, Aadhaar card of applicant as well as Aadhar card of family members, permanent residence certificate and income certificate
All documents submitted are verified by the officials of the Department of Food and Logistics. The period of investigation is of 30 days within which it is completed. The ration card is issued when all the information is found to be correct.