Delhi's Beth Harmon, Bhushita, set out to spread the passion for chess in the slums
Bhavik & Bhushita were 5 and 7 years old respectively and it was a Friday night- they were in the mood of boardgames. Their mother had read in a parenting book that teaching your kids chess helps improve their memory and focus so she thought she'll introduce them to the world of the 64 squares. Little did they know how this game was going to change their lives and mould their personality! As young children, they enjoyed challenging themselves with complex puzzles and this is what hooked them onto chess. They had each others' company to play along and would often challenge family members for a match and even the guests who would arrive at their home! They treated chess as a boardgame, unaware that it was actually practiced as an internationally recognised sport. Those in their known saw their deep interest towards chess and suggested that they should join a chess academy to become professional players. This was the start of their journey…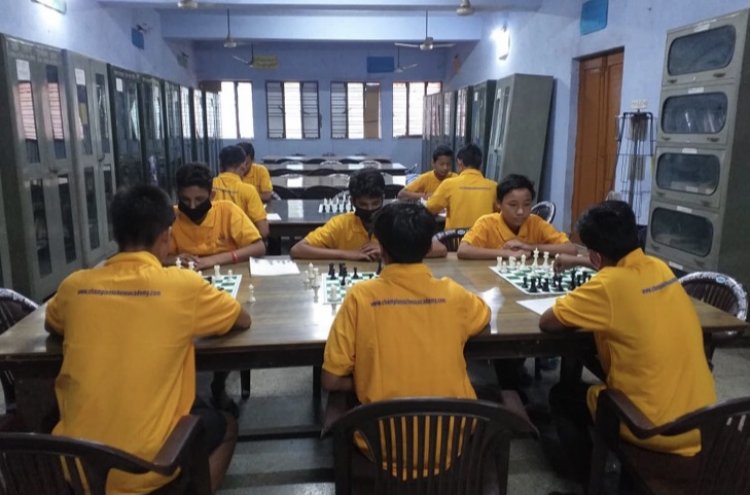 When Bhushita used to prepare for Nationals or Commonwealth, months prior to the tournament she used to spend almost 8-10 hours in front of the chess board. While she would see her peers throwing parties over the weekends, she would be staring at the black and white board in complete silence. She admits, "today I feel proud of of how I used my time differently and stayed committed to goal because if I had given up back then, I would not be sharing my journey today."
As you may have realised, chess had become a part of their system and they were deeply passionate about the game. They had travelled the world due to tournaments- created such beautiful memories along the way and imbibed a plethora of life skills. However, when Bhushita entered 10th grade, she had to make a very difficult decision. It was either chess or studies because both required a lot of dedication and it wasn't possible to do both. As she was only 15 at that time, leaving behind academics was not that encouraged by those around her and with a heavy heart she decided to pursue chess as just a hobby. But it was like she had stepped in too far to be able to back out so easily and that's where the idea of Samvedna came in their mind. A feeling, a desire to give back to the society through chess.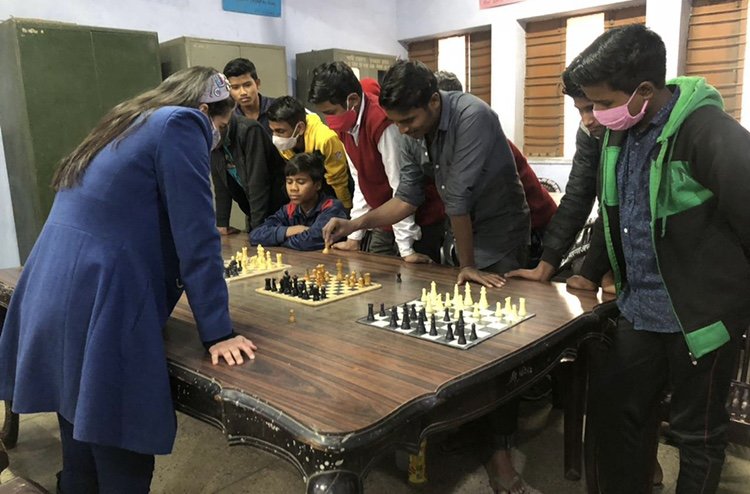 As a background her mom is a full time social worker and Bhushita still remembers, "she took me with her to a slum when I was 10 and made me play chess with a few kids there. As I recall, I was playing against a boy who was 3-4 years older than me and around 20-30 people had gathered around to watch the game. That moment stayed with me and it is what inspired to me to target the underprivileged kids and teach them chess! Not only would chess help them develop essential life skills and have a positive affect own their academics but it's also not a bad career path."
So they knew what they wanted to do and step one was to gain the necessary funds to execute their initiative. They decided to organise a tournament, got ONGC to sponsor them and invited Gautam Gambhir and the Sports Minister, Kiren Rijiju as chief guests to the event. On 14th and 15th December 2019, the tournament took place at The Banyan Tree School, New Delhi with a participation of over 250 players. Well, making this event a success was not exactly a piece of cake… there were several challenges they faced in our path. For example, Bhushita says, "In the first week of marketing, we had 0 registrations and we were utterly shocked, on the brink of cancelling the event. However we decided we'll not give up and instead change our strategies. So we started personally calling up parents and convincing them to make their children take part and gladly this worked very well for us. End all be all lesson was- Where there's a will, there's always a way." After the tournament they started 2 physical centres in the slums of Delhi and them we were hit with Covid… the classes had to be shut. But then they thought, "So what if things have shifted online? On the brighter side, if we start our classes digitally, we don't have to limit ourselves to a specific geographical region, opportunities will be limitless." That's what they did, got 20+ coaches from across the country to teach students in various regional languages. In collaboration with NGOs like Pratham Foundation, Sewa Bharti and Katha, they were able to educate 350+ underprivileged kids from across 7 states in India.
Bhushita also published her book, 'Open Your Wardrobe for Answers' in September 2020 based on clothing psychology. She was fascinated by this subjected and as a fashion enthusiast, quite interested in interpreting her personality based on her dressing style and therefore she researched into this topic and got some really invigorating insights that she really felt were worth sharing with everyone. She's also created 4 world records and is an internationally recognised motivational speaker, having given a talk on the platform of TEDx and among corporates like IRCTC & Tech Mahindra as well as colleges like Karlsruhe Institute of Technology, Germany.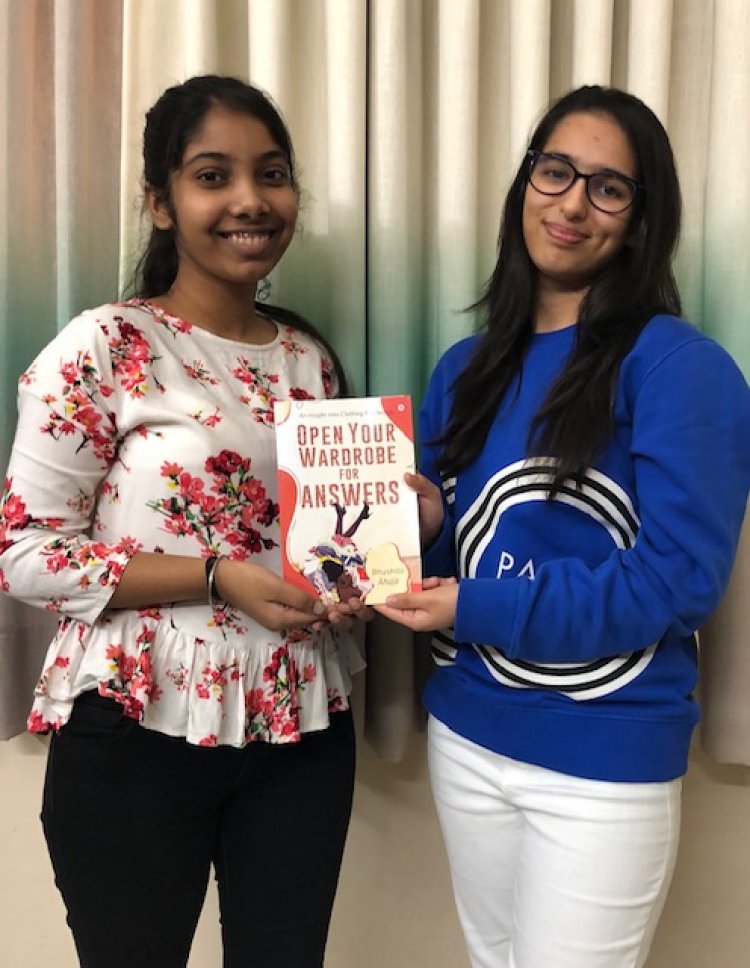 Last but not the least, Bhushita feels- Age is just a number and one can achieve whatever they desire if they have the right intent. Bhushita says, "Sometimes it is okay to go against the waves and go in the opposite direction of the crowd. What you really need is to believe in yourself, your capabilities and stay optimistic. Life is not about finding yourself, life is about creating yourself. Chess positions seem impossible to solve at times but the answers are always present, you just need to immerse yourself further to reach the solution and well life is also that complicated puzzle but you need to know that you have the potential to unravel it!"