The One Who learnt to fly with wings of self-love - Archie Panjwani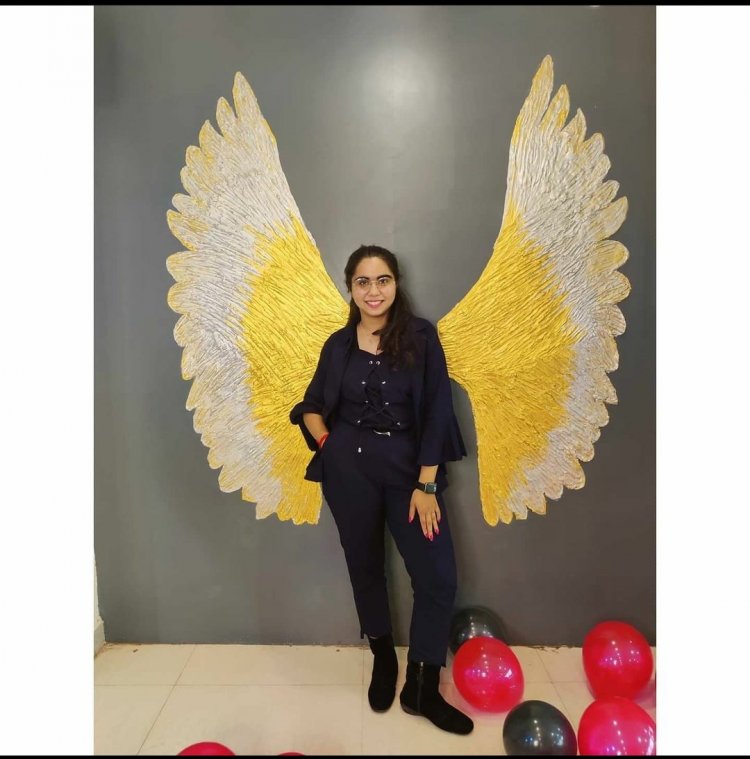 Hola People!
Meet Ms. Archie Panjwani, A passionate writer & a poet, sociologically aware, and linguistics enthusiast. She is currently Pursuing BBA from Sardar Patel University, Balaghat. She is an extrovert person with lots of passion. Being happy and calm in the tough situations is her core quality. She started writing when she was in 8th grade and got recognition in past 3 years .Believes in the saying "The pen is mightier than the sword". Practicing to transmit the flow of universal emotions into words. In her leisure time, She enjoys dancing , Her moves expresses much more than the lyrics. Now she wants to weave stories and share them with the world. She is filled with politeness and sweetness and would definitely help others whenever needed with her extremely generous and friendly personality. She loves to smile as she believes that smile is the only reason for which you don't need any other reason!
Well, talking about Profession, A student pursuing BBA and focusing to become HR manager, having creative mind and innovative ideas are the qualities that motivates her to focus on her project and succeed. Secondly when it comes to passion, She can only see her holding a pen and her diary. Writing is what turned out as her passion, She can openly keep her heart into her words and weave stories with full of feels. She loves to imagine, She loves to create situations, She love to feel, and She love to write.
She's been awarded in her high school and college for being a good writer and a speaker. Recognition as a Healer for brokens in her area.
Moreover, Speaker and an influencer. NGO head at her place. She's been part of Anthologies, counting more than 7, also the member of a writing community which helps the budding writers to grow more.
She says
"Trying to do the heart surgery
The more you succeed with the surgery
The more you feel the essence of love in every part!"
"Khayalon me kho kar sapna boon na
Andheri raaton me sapna poora krne ka rasta dhoondna
Agli subah raste pe chlna shuru karna
Aur Khud ko aasmaan chute dekhna
Yhi ek khwab hai."
Being a writer she loves to express and try to impress.
On the other side when she looks at herself , She is also learning new skills to upgrade her management knowledge and to achieve a good position in a reputed company.
Her future plan is to be a bestselling author one day and as she's a management student right now she aspires to be a HR manager in a reputed Company someday. She has confidence in herself and feel she will achieve what she's aspiring today.
Name - Archie Panjwani
Instagram handle - @archie_panjwani_ / @conn_ectyourself
Snapchat handle - @archi_0211