Ganesh Chaturthi Special – Food items you can binge on!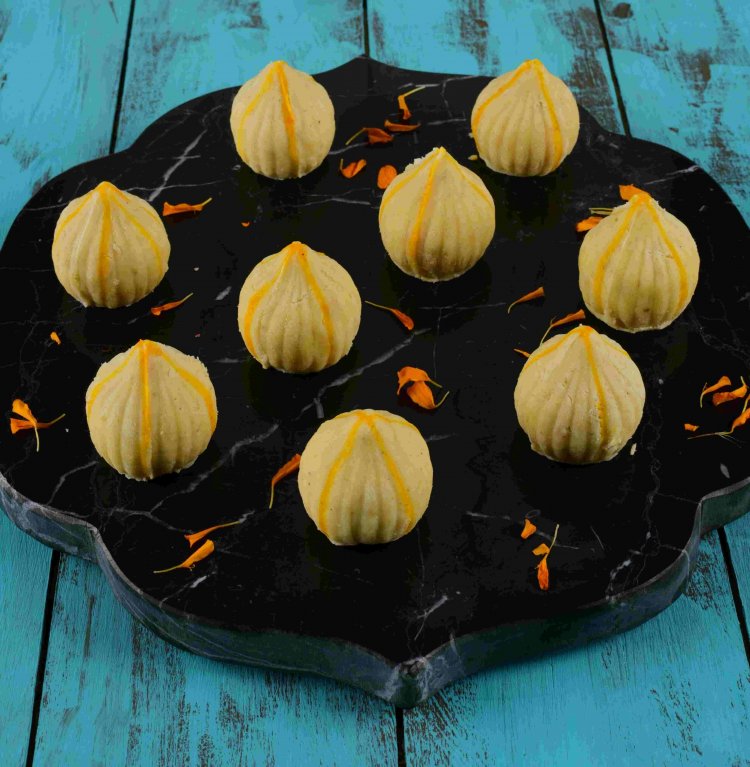 After what has seemed like an everlasting 2021, the festive season is finally bringing some much-needed cheer. Ganesh Chaturthi brings on the festivity mode, time when people consume special foods which they normally wouldn't. This time, we have covered some special healthy foods along with yummy indulge in fare. Your cheat day turning into balanced diet! Let's take a look at them!
Go Native Thali
Enjoy the festival special thali from Go Native. Come savour a wide variety of flavourful recipes such as black channa sundal, soppu vade, palak pappu, lotus stem lababdar, poori, paneer khorma, saffron pulao, steamed rice, rasam, thalicha moru followed by mouth-watering traditional sweets crafted with 100% unadulterated and unrefined ingredients, such as coconut and jaggery modak and attipazham sago payam to make your day sweeter. In addition, Go Native is offering eco-friendly Seed Ganapati idols encouraging everyone to celebrate Ganesha Chaturthi sustainably and ethically.
Order from Swiggy and Zomato - Go native restaurants all outlets
Website – https://gonative.in
Life- Home Alone brand
Every year before the advent of Ganesh Chaturthi, devotees get busy preparing one of Ganesha's favourite sweets known as the Modak. We must try our hands on delicious Modaks by Bharti Sanghi , Founder of life.
The brand Life is a tribute to an older Indian legacy of delicious homemade snacks, full larders, and cheerful bonhomie. It offers delicious and simple, ready to eat, theplas, interspersed with the fresh flavour of fenugreek and pickle. Other snacks include gur parras, a staple of manu Punjabi homes, namak paras,rice puffs in new and contemporary flavours ranging from Jalapeno to Pudina, and diet chidwa mixes, which are perfect for snacking on the go. For those who crave authentic tastes, while maintaining a strict health regime, there are also variants like protein mixes in many flavours, wheat puffs, and friend peanuts, chickpeas and makhnas.
Website – https://homealonefood.com
Fabbox – Healthy snacks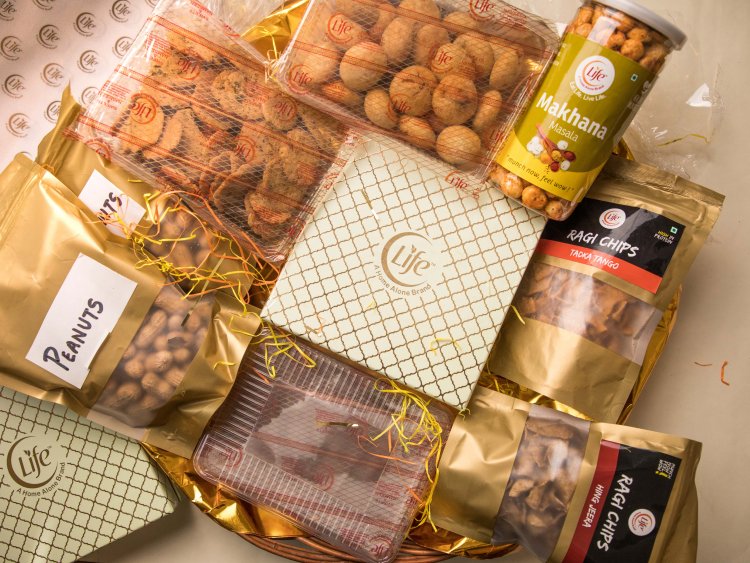 Gifts play an important role during festive season. Sometimes the healthiest thing to do is to unwind and unplug for a bit. That's exactly why the Fabbox can be your next choice! The brand offers over 70 healthy snacks which can be your next gifting option. Celebrate the festival of Ganesh Chaturthi with the healthy gift hampers offered by the brand. The 'Feel good box' is the perfect box that will lift your mood. It contains, Mix Nut Chaat, Dried mango, Honey Caramel Almonds, Mix Fruit Chaat, Premium Chocolate Almonds and Belgian Chocolate Cookies. Don't you think it's an amazing option!
The brand mantra is Quality and the ingredients used in the snacks are of highest quality. Checkout the amazing range of healthy snack options offered by the brand.
Website - https://www.fabbox.in
Courtyard by Marriott – Pune Hinjwadi
The festival is incomplete without Modak, the favourite sweet of Lord Ganesha.
Dive into the season of festivals with a box of the most mouth-watering modaks. The brand offers a sumptuous range of modaks such as gulkand rose modak , kesari mango modak, choclate apricot modak and anjeer modak. Enjoy the sweet indulgence as you celebrate Ganesh Chaturthi with your family and friends.
Price – 499 plus taxes , Half KG
Contact details : 9028377540