Lipstick Applying Tips: Follow these tips while applying dark shade lip color, your lipstick will not spread
Lipstick Applying Tips Are you among those whose lip color marks are made on the coffee mug? If this is the case, then here are some tips about which the dark shade of your lip color will not spread.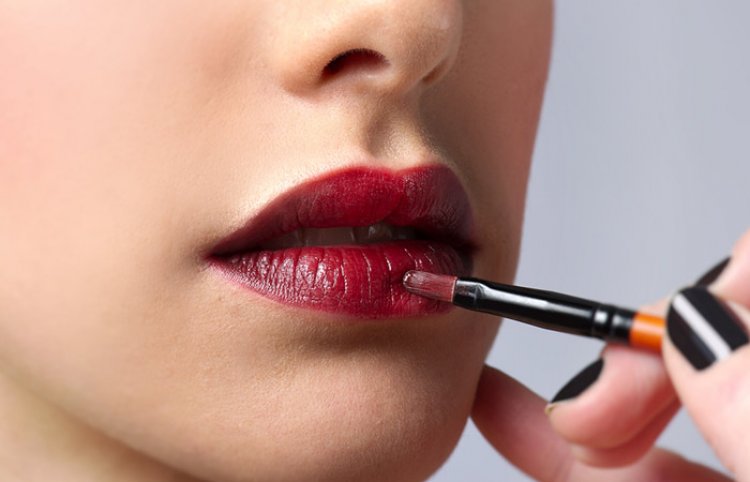 Lipstick Applying Tips: If a light shade lipstick is spread, then it does not look very ugly, but if red or any other dark shade lipstick spreads, then it can spoil your impression in the party, so before applying dark shade lip color, you should know a few things. Care should be taken. By trying the tips given here, you can save your lipstick from spreading.
Way number 1
Before applying dark colored lip color, it is very important to prepare the lips properly. Just as the makeup of the face is also good, when the base is good, so to decorate the lips, apply the base first. Only then apply dark lipstick of the desired shade.
Way number 2
To make the lips soft, apply lip conditioner or lip balm. After two minutes, remove the extra balm from the tissue paper. This will also remove the dead skin of the lips. Now outline the lips with a lip pencil of the same color as the lip color. Then apply lipstick with a brush. Applying with a brush makes it easy to maintain the shape of the lips and the lipstick does not spoil too quickly.
Way number 3
Now apply a second coat of lipstick and mix the lipstick by rubbing the lips together. Trace the lipstick by placing a tissue paper between the lips. This will remove the extra lip color and the lipstick will also set well. If you want matte lips, sprinkle loose powder on a tissue paper and place it between the lips. If the lip makeup is dark, keep the eye makeup light.
Way number 4
If lipstick gets on your teeth, put a finger in the mouth and take it out, making an O shape from the lips. With this, the extra lipstick on the inner part of the lips will come out easily.