Imran Khan sent to 8 day NAB custody amid violent protests across Pakistan
Amid tight police security, Imran Khan was produced in the Accountability Court No.1, On Wednesday before the same judge who convicted former prime minister Nawaz Sharif and his daughter Maryam in a corruption case involving properties in London.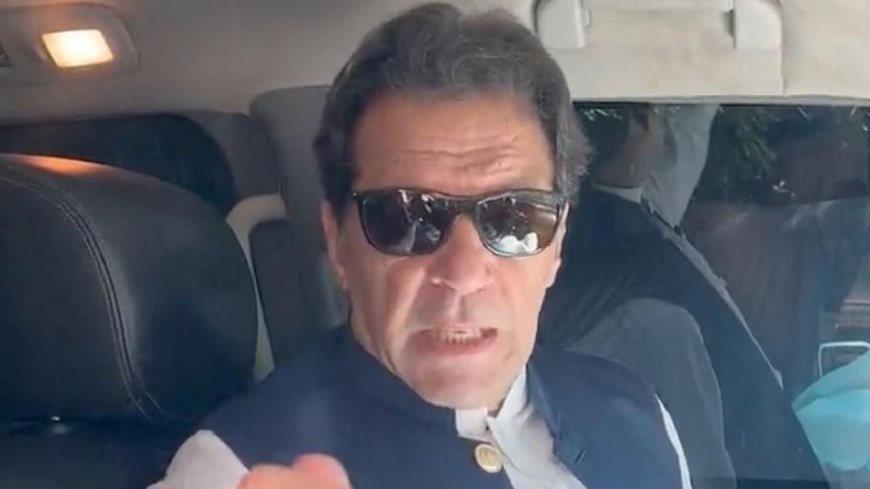 After the arrest of former Prime Minister of Pakistan Imran Khan, there has been a ruckus all over Pakistan. An anti-corruption court of the country on Wednesday sent Imran Khan to the remand of the National Accountability Bureau (NAB) for eight days. Simultaneously, a sessions court here named Khan as an accused in a separate corruption case.
Incidents of violence erupted across Pakistan
You may be aware that the 70-year-old chairman of Pakistan Tehreek-e-Insaf (PTI) was arrested by paramilitary force Rangers on Tuesday after entering a room in the Islamabad High Court on the orders of the National Accountability Bureau (NAB).
Since the arrest, incidents of violence have erupted all over the country. The army corps commander's house was ransacked and set on fire by the protesters.
Khan produced before judge amid tight security Amidst tight police security, Khan (70) was produced before the same judge in Accountability Court No. 1, On Wednesday, who convicted former prime minister Nawaz Sharif and his daughter Maryam in a corruption case related to their London properties. Had given. Maryam was later acquitted in the case by the Islamabad High Court, while Sharif's case is still pending.
Khan's lawyer opposed the petition
At the start of the hearing, the bureau's lawyers requested the court to grant them 14 days' remand to investigate the allegations against them in the case involving the Al-Qadir Trust.
He is accused of looting 50 billion Pakistani rupees from the government treasury. Khan's counsel, however, opposed the plea and sought his release terming the charges as fabricated. Since Khan's arrest in the case, his supporters have been holding countrywide protests.
Imran told the court that his life is in Danger
The court had initially reserved judgment after hearing arguments from both sides. Later, while announcing the verdict, the accountability court remanded Khan to the Bureau's remand for eight days.
In his statement, Khan told the court that there was a threat to his life, The Express Tribune reported. "During the last 24 hours, I have not been able to go to the toilet," he said.
The former prime minister requested the court to allow his doctor Faisal Sultan to meet him. Khan said, 'I am afraid that I too will meet the same fate as Maqsood's peon.
He said this while referring to a witness in the money laundering case of Prime Minister Shehbaz Sharif. Maqsood had died of a heart attack last year. Khan's party had described the death of the witness as 'mysterious'.