Interview with South Africa based model, actor Vidhu Ishiqa running for Mrs. India 2023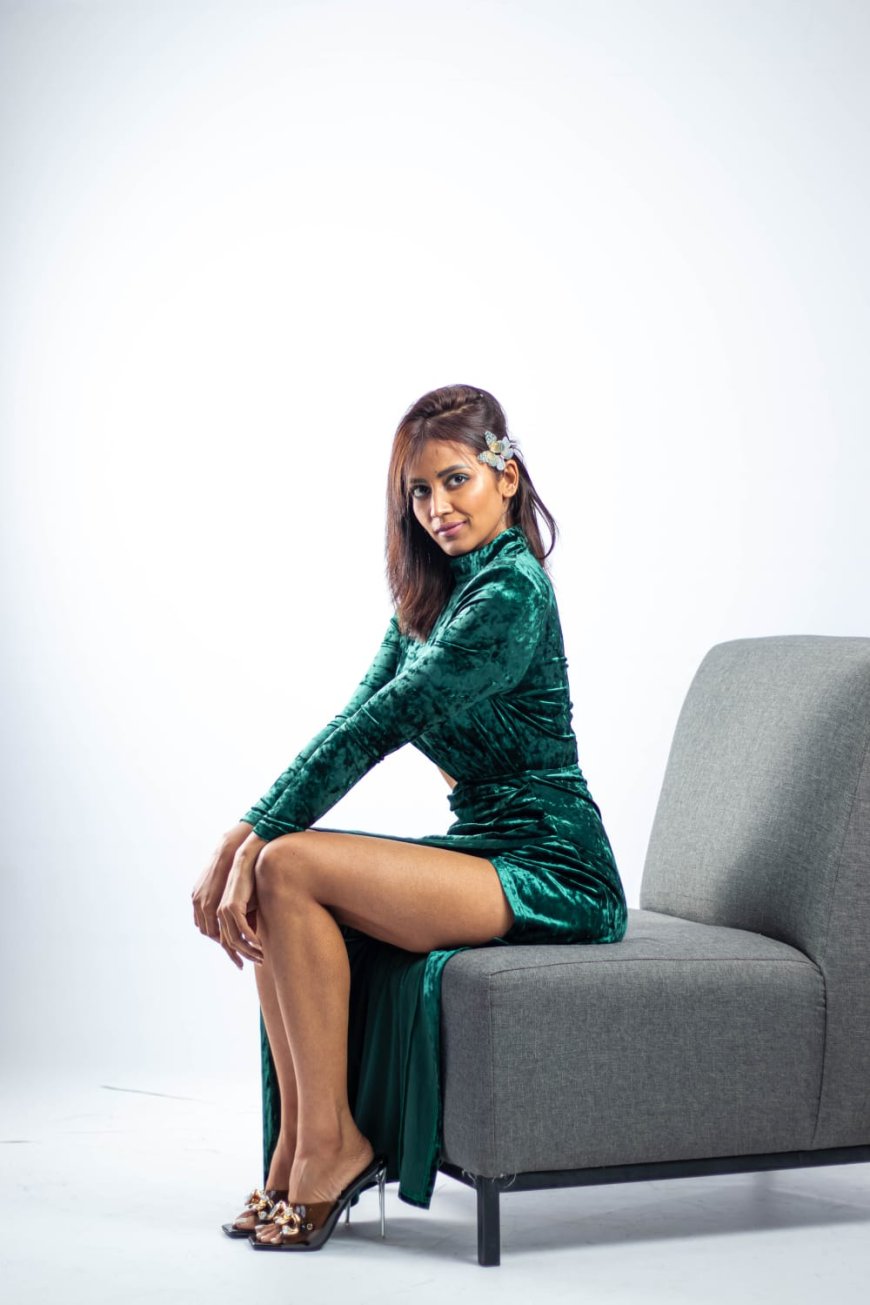 So, Vidhu, where are your roots from?
My roots are from Patna, Bihar. I was born and raised in a middle-class joint family and most of my family still lives there. I come from a family of scholars and visionaries, and I am extremely grateful that I got to spend my entire childhood under the wisdom and guidance of my grandparents. It has truly nourished the qualities I had in me and my perspective toward others!
I moved out of Patna in 2009 for my higher studies and to pursue other career opportunities.
What happened first pageant or modeling?
Actually, TV happened first! Back in 2007, I was selected to host a singing-dancing reality show on Doordarshan, known as Dance, Masti, Hungama, and then, later, I also hosted a cookery show for ETV, known as "Rasoi Se". It went on for a couple of years, and I remember the days back then, I was studying myself in the second year and also teaching B.Sc. first year students. I was popular as the teacher who features on TV, so the attendance in my classes was always full.
Modeling happened simultaneously I started modeling when I was 19. It went on and off as I never pursued it as my first career preference back then. The first modeling assignment that I did was for a Patna-based diamond jeweler.
What is your educational background?
I'm a double Masters in IT and then in 2022 I also completed a leadership program from Stanford Graduate School of Business, California.
Why did you choose to participate in Mrs. India?
Mrs. India is a platform that helps to bring out the empowered and groomed version of your own self. I believe every person needs to understand that competition lies within and their journey of finding their own purpose in life starts with giving meaning to someone else's life. With this platform, I hope I can make a difference in people's lives.
What are some issues and causes you are raising awareness for?
Though I believe no issue is small, my heart personally goes out for the millions of orphan children who are in need of a home. A home that provides them shelter, love, and most importantly unconditional parental care.
The future of our nation depends on the present nurturing and upbringing of these children.
How would you describe your own personality?
I'm a very people-lover person and I like when I'm surrounded by like-minded people. I'm empathetic and I believe we all are capable of doing good in our daily lives, and we should not wait for a big opportunity to give it back to society.
I'm someone who is happy in the small things that life has to offer.
What are your hobbies, and what do you like to do for fun?
I'm a trained Indian classical singer and a dancer by heart so I love my own company, I can entertain myself by grooving and singing my favorite tunes. I'm a very 90s kid at heart so fun for me also means friends, random plans, antakshari, Ludo… all those indoor people-based group activities that bond people together.
Where on social media can you be found?
I can be found on Instagram, YouTube and Facebook as Vidhu Ishiqa.
We wish her all the best for her upcoming pageantry!