IPL 2023: As long as Dhoni is there, there can be no other captain of CSK - former cricketer Pragyan Ogya
Pragyan Ogya has said that as long as Dhoni is playing, no other player can be Chennai's captain. However, in the last season Chennai didn't did well under the Ravindra Jadeja Captaincy.
MS Dhoni, image source: Twitter
For IPL 2023, all the teams have announced the names of their retained players. Now all the teams will prepare their team by buying some players in the mini auction to be held in Kochi on 23rd December. Surprising everyone, the Chennai team has retained Ravindra Jadeja in their team. It was believed that all is not well between Chennai and Jadeja and this time the Chennai team will not retain Jadeja. However, this did not happen and Jadeja is still a part of the team.
Both Jadeja and Dhoni are in the Chennai team. In such a situation, the question is arising that who will be the captain of the team. Will Jadeja be trusted again or will Dhoni take responsibility of the team. On this, former Indian cricketer Pragyan Ogya says that as long as Mahendra Singh Dhoni is playing for the Chennai team, no other player can become the captain of the team.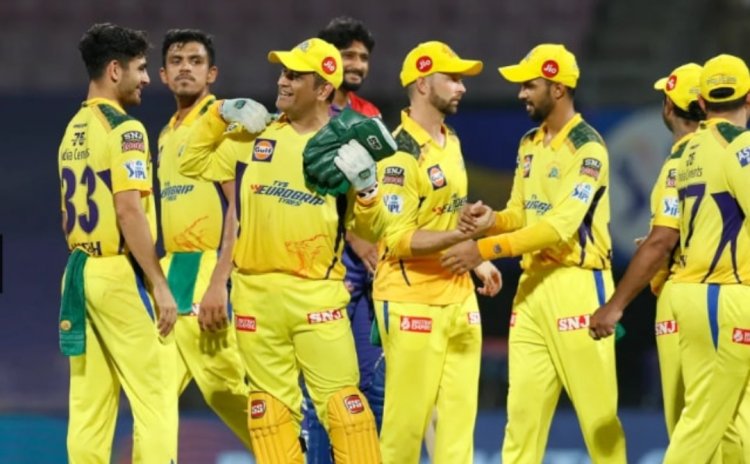 CSK is looking forward for a long team Captain - Ogya
Ogya said "As long as MS Dhoni is playing, there cannot be a different captain. It became more clear last year. If you had asked me this question a year ago, my answer would have been different Maybe Kane Williamson would have been the next captain, but from what I know about CSK, if this is MS Dhoni's last year, they would like to hand over the captaincy to someone who can play that role for the next five to six years and build the team I brought stability. CSK is a team that does not believe in too many changes and hence will look for a long-term captain. Chennai is like a blue-chip (dependable) team and not a day trading team.
What happened in 2022?
In IPL 2022, Dhoni suddenly announced to quit the captaincy and Ravindra Jadeja was handed over the command of the team. However, Jadeja's performance as captain was very poor. While being the captain, he could not perform well with the ball and bat as well. After this he relinquished the captaincy and Dhoni again took charge of the team. After this Jadeja did not play many matches. It was said that he is injured, so he is not playing. After this Jadeja also deleted many posts related to Chennai. After this it was believed that there was a rift between CSK and Jadeja and he would not be a part of the team next year, but this has not happened.