Kerala CM Pinarai Vijayan: 'People are with us in the fight against anti-constitutional forces'
Pinarayi Vijayan is contesting between natural disasters as well as epidemics. At the same time, his government is also fighting ideology against BJP-led NDA. They say that the central government is a divisive force.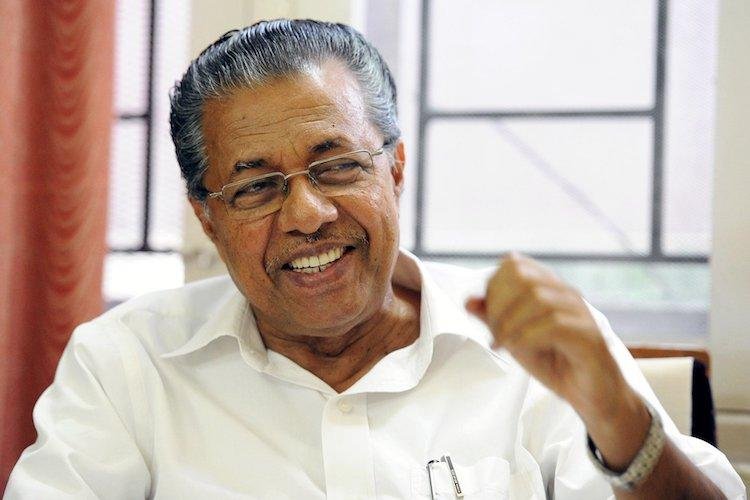 Kerala Chief Minister Pinarayi Vijayan, the only left stronghold of the country, says that in these assembly elections 'people are with us in the fight against the big anti-constitutional forces'. 75-year-old communist leader Pinarayi Vijayan is fighting from Dharmadom seat in Kannur district. If he wins from here, he will become MLA for the sixth time. Pinarayi Vijayan, known for speaking straight, wants to break the decades-old record of Kerala, where no incumbent chief minister has ever been able to get a second consecutive term.
Vijayan is fighting election amid natural disasters as well as epidemics. Although Kerala has been exemplified in the fight against Corona, the party is making its 'development around the state' its boat in the fight. At the same time, even with the BJP-led NDA, his government is fighting a battle of ideology.
The Kerala government has strongly opposed the anti-constitution and anti-secular policies of the BJP-led Center at every step. Kerala should not allow its protest against such divisive policies to weaken. People are with us.
He said, 'BJP is constantly trying to create discrimination in society. Despite being the party to lead India, these people are working against the secularism written in the constitution. There have been many attempts to dissolve the harmony and secularism of Samad. This is a left government, which has stood against these attempts to divide people without any compromise.
Criticizing the Congress-led United Democratic Front, he said that this coalition wants to bring down the government of the Left only in the state, so it has an agreement with the NDA as well. He has accused the Congress-BJP that these parties do not want a fair election. The Congress has tried to surround his government with alleged scams, to which he said that this is an election stunt.
He also alleged that the state has incurred many natural disasters continuously and the state government has taken all necessary steps during this period and has informed the public about everything. But the opposition is also underestimating this. He said that the government has been with the people from disaster to rehabilitation. He also said that his government will handle the issue of climate change after coming back to power.