Mr & Miss India International Star 2021 Semi Final announcement in Aligarh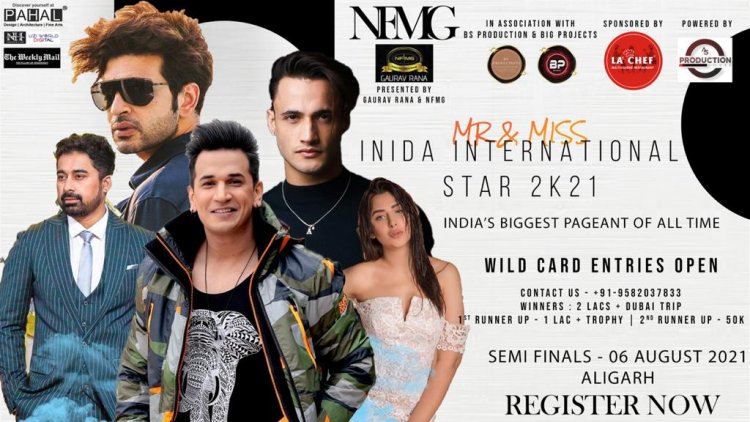 The Final Announcement of Semi-Finals in Aligarh has been revealed by Gaurav Rana & Purujit Singh on Social media today. Gaurav Rana & NFMG is organizing Biggest pageant of all time in India in Association with Big Projects & Bs Productions. MR. & MISS. INDIA INTERNATIONAL STAR 2K21 Last semi finale was done in Chandigarh with KARAN KUNDRA & HIMANSHI KHURANA.
This semi finale will be judged by PRINCE NARULA this 6th august 2021 in Aligarh. Soon the grand finale dates will be announced by Gaurav Rana & team for Lucknow.
The winners of the show will receive rs.2 lac + Dubai trip.
The event's official Education partner is PAHAL DESIGNS Officially supported by very known big personality of Lucknow Mr.Abad Ali sir.
Gaurav Rana in recent conversation also said
" Many more surprises are on the way soo stay tuned with NFMG, BIG PROJECTS & BS PRODUCTIONS. "