Record rain in Beijing caused havoc, ban on all activities including sports, academics
After the heaviest rain of the year 2021 in the capital of China, Beijing has ordered the closure of primary secondary schools and kindergartens along with sports education, cultural vocational activities in Beijing.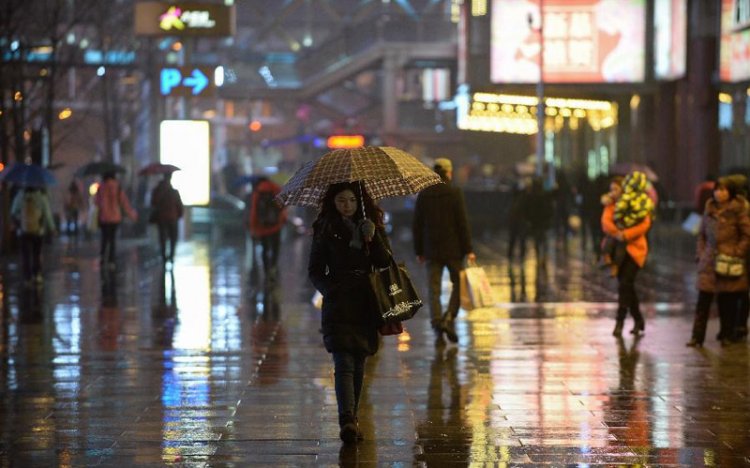 It is raining heavily in Beijing, the capital of China. It has rained 198.9 mm in just 24 hours. Beijing has recorded an average rainfall of 103.9 mm. But the average rainfall in urban areas is 114.8 mm. Sports, cultural, academic, and commercial activities have been suspended after the heaviest rain in a year.
The Global Times said in its report that life in the capital Beijing has become abnormal due to excessive rains. All schools have been closed. Those living in high-rise buildings have been moved to safer places. Thousands of security personnel have been deployed. Roads, subways, and buses are seen completely empty in the city.
It has been raining incessantly in the Chinese capital since Sunday night. When the people of Beijing opened their eyes on Monday morning, the whole city was drenched in rain. This rain continues till Tuesday. The Global Times further reported that most people in Beijing still have painful memories of July 2012, when the city was suddenly hit by the heaviest rain in 60 years. The Chinese capital is known for its generally dry climate and low rainfall.
So far 79 people have died due to the torrential rains, while thousands of homes have been affected and the main transport network has also been disrupted. China's National Meteorological Center has warned that some areas of Jiangsu and Anhui will receive up to 150 mm of rain during this period. The center has forecast that thunderstorms, strong winds, and hail may also occur in some areas. For this, the local authorities have been advised to be alert for possible floods and landslides. In addition, it is recommended to stop outdoor works in hazardous areas.