China Corona Update: Corona wreaks havoc in China, people imprisoned inside homes; Factories are also being close
Corona virus has caused havoc in China. People are imprisoned in homes due to infection. Hotels, restaurants and factories have also been closed. Apart from this, the production of vehicles has also been affected.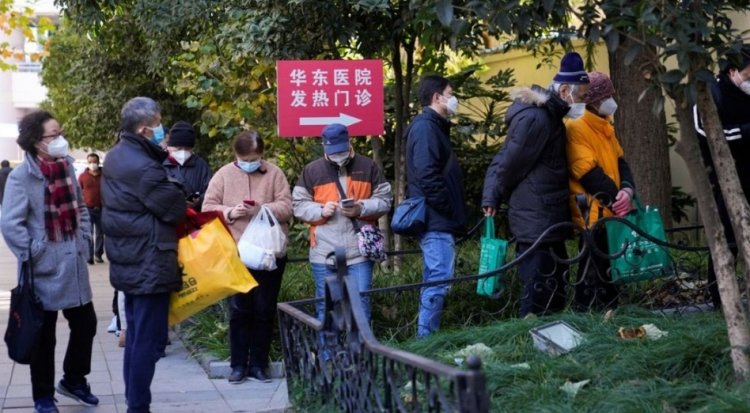 COVID-19 Cases in China, image source: koimoi.com
The rapid spread of COVID-19 infection in China is keeping people indoors. At the same time, shops and restaurants have also been evacuated. Factories and companies are being forced to shut down or cut down on production as more workers fall ill.
Struggling chinese economy
When Beijing suddenly relaxed its draconian zero-covid strategy, the Chinese economy was already struggling. Retail sales slumped massively in November due to the lockdown and unemployment rose to a six-month high. The first few weeks of December saw a decline in car and home sales.
Sales of vehicles reduced by 15 percent
According to the most recent data from the China Passenger Car Association, carmakers sold 946,000 vehicles from December 1 to December 18, down 15 percent from last year. According to a CNN report, home sales in first-tier cities such as Beijing and Shanghai dropped by 53 percent in the past week.
Reduction in production of vehicles
The country's biggest electric vehicle maker BYD said it had to cut production by 2,000 to 3,000 vehicles a day as more workers were unable to work. BYD Vice President Lian Yubo said at a forum in Shenzhen on Thursday, 'The outbreak of Kovid has seriously affected our production. 20 percent to 30 percent of our employees are sick at home.
China's economy affected
China's economy has been severely affected by the nationwide Covid wave, due to which furniture companies have also given their employees an early or extended holiday to celebrate the New Year.
Next few weeks 'most dangerous' for China As China, the world's second-largest economy, heavily eased its Covid restrictions earlier this month, there are no clear figures on the extent of the virus' spread nationally, reports CNN, but several Cities and provinces said they per day seeing thousands of new cases.At the same time, top leaders have recently indicated that they will focus on development next year and try to ease pandemic restrictions to lift the economy.
The coming weeks could be the 'most dangerous'
There has also been a rapid decline in mass movements due to Corona. Nationwide, both truck cargo volumes and delivery orders took a hit compared to the previous week, according to data from the Ministry of Transportation and the postal service regulator. Significantly, analysts at Capital Economics said that the next few weeks could be the 'most dangerous' for China.