US President's salute to Indians:says Indians are Amazing
On Thursday, US President Joe Biden openly praised Indians at a NASA event. He held virtual conversations with NASA scientists involved in the historic and successful landing of the Perceiver's Rover on Mars. He told Swati Mohan who played a key role in the landing - you are amazing Indian. You have boosted the confidence of the US.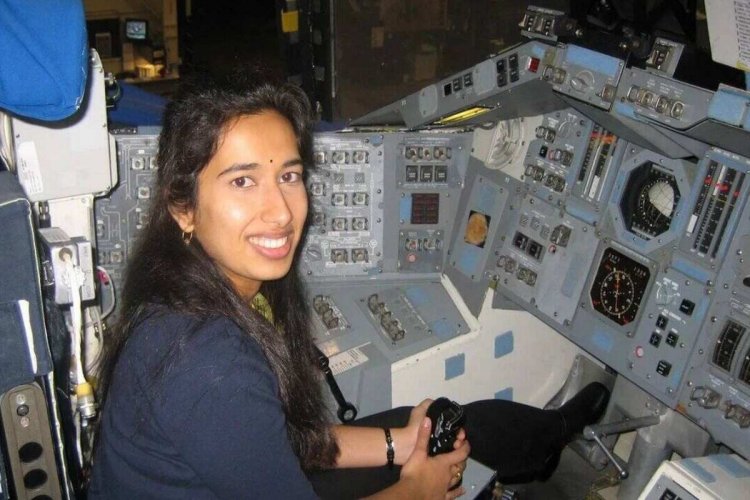 Biden said that Indian-Americans are the pillars of the country. You (Swati Mohan), my Vice President (Kamala Harris), my speech writer (Vinay Reddy) are all of Indian origin.
Biden told Swati Mohan the dream creator
During the conversation, Swati Mohan shared her childhood dream with the US President. She told that at the age of 9, I saw the first star track series and since then my dream was to go to other planets. Today I am living it.
Biden said that you are the dream creator of millions of American children and young people. You have raised the head of America. Earlier, when Dr. Swati thanked the President for talking to the NASA team, he said very effortlessly, "Are you kidding me?" For me it is an incredible honor and it is truly amazing. '
Who is doctor Swati Mohan?
Swati shifted to America with parents when she was just one year old. Most of her life has been spent in Northern Virginia. By the age of 6, she had another dream to become a paedatrician, then she decided that she should make a career in engineering and space exploration. Swati then pursued engineering in mechanical and aerospace from Cornell University and then completed her PhD.
Been working at NASA for a long time
Swati has been associated with Mission Mars and especially the Perception Rover from the very beginning. She spent a lot of time at NASA's Jet Propulsion Unit in Pasadena. During this period, research was done on many space missions and advanced technology. She has also been given important responsibility in the mission related to Saturn.
There are mostly Indians in Biden administration
Biden was sworn in as America's 46th president on January 20. He has appointed at least 55 people of Indian origin in his administration. Half of them are women and they are working in the White House. Earlier, most people of Indian origin were appointed during the tenure of Barack Obama.
M Rangaswamy, an Indian philanthropist and founder of IndiaSpora said that it is very pleasant to see that many people of Indian origin are doing better in America. Many more people have joined after the new government. It is a feeling of pride to see the dominance of the Indian community growing.