Vegetables will be supplied by rapid rail in Delhi-NCR, farmers will get benefit, traffic on the road will decrease
Due to the scheme, the traffic load on the road will be reduced. At the same time, the income of the farmers will also be better. Also, a steady and fast supply of goods will also help in keeping the prices under control.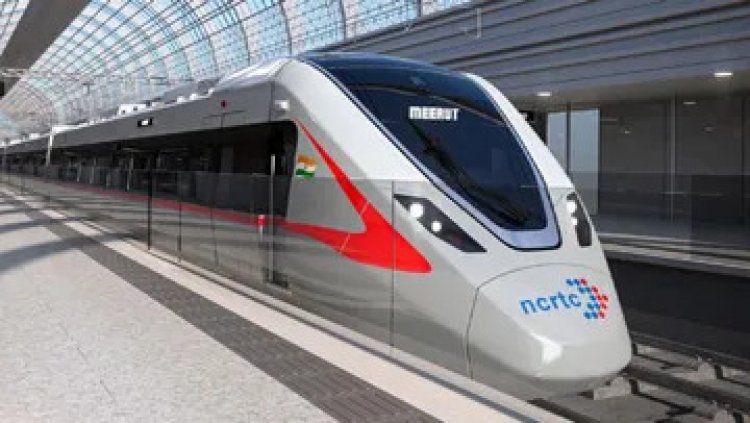 In the coming time, only one scheme of the government in Delhi NCR is going to benefit road users, common people and farmers. In fact, the government plans to supply vegetables and milk in Delhi NCR through rapid rail. The plan of Rapid Rail is to provide a faster means of transport to the people living in Delhi and its surrounding areas. However, now food items, etc. will also be delivered through this route. This will not only ensure the supply of goods in the entire region. Along with this, farmers will be able to reach their goods to the market faster.
What is this plan
According to the plan, 3 warehouses will be built according to the routes of Rapid Rail in Delhi NCR. These will be ready in Modipuram, Duhai and Jangpura. These will be developed as a cold storage chain. So that perishable products can also be transported far away. In the coming time, many such warehouses will be in the whole of Delhi NCR. Farmers of NCR will be able to use these warehouses to keep their goods and through rapid rail, this goods will be transported to other parts of Delhi NCR. For this, preparations are being made to run a special train on the route. These trains will be specially developed for carrying goods.
What will be the benefit of this scheme
3 benefits are expected from this scheme. First, with the help of cold chain and rapid rail, goods can be transported from one place to another with speed. Due to which the supply will be maintained and the prices will not increase unnecessarily. At the same time, the produce of the farmers will not be spoiled, which will reduce their loss. At the same time, they will get better income by getting new markets. At the same time, the reason for transporting goods by rapid rail will be less burden of heavy vehicles from the road. This will reduce the traffic burden and save precious time and fuel of the people. Along with this, a reduction in road accidents can also be brought.