21 important scenes cut from Salman Khan's Radhe? Know why the makers took this decision without any cut without the censor board
Radhe's dialogue promos and songs are also being presented in front of the fans constantly. Salman's fans are now eagerly waiting for this actor's film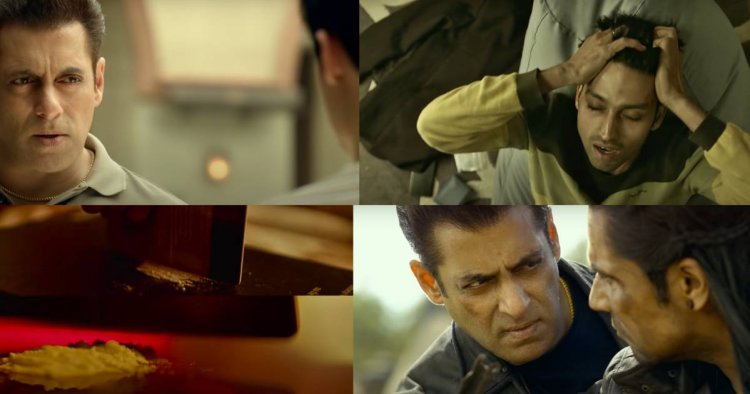 Salman Khan star Radhe Your Most Wanted brother is constantly in the limelight. From the trailer of the film to the songs, the fans are very much liked. Salman Khan starrer This film is going to be released on May 13 on the occasion of Eid. Recently, it has also become clear that the film has been passed without any cut from the censor board. But now an update has surfaced regarding the scene cut of the film.
Radhe's dialogue promos and songs are also being presented in front of the fans constantly. Salman's fans are now eagerly waiting for this actor's film, so now another thing related to the film has come out, knowing that the fans are going to be happy.
21 cuts of Radhe Your Most Wanted
According to the news of the Times, the makers of the film Dhe Your Most Wanted and Salman Khan have made about 21 cuts from this film. In such a situation, it is being said that Salman Khan and the makers know that this film is a family entertainer, so in view of this, they have removed some scenes by themselves.
Not only this, the film is coming on the OTT platform, then everyone will see it, so for this reason, some shots have been cut from the film. It is being said that these were the scenes which the fans could be uncomfortable on seeing with the family. Apart from this, some eye-catching and some such scenes have been deleted which are said to be very violent. It is being said that many important dialogues have also been removed from the film. After this, the fans have become anxious about the film even more.
Radhe will be the shortest film
According to the news, the run time of Salman Khan starrer Radhe is only 114 minutes i.e. 1 hour 54 minutes, the film will be finished. For this reason, it is being said to be the shortest film of Salman Khan's career so far. However, it is true that no official statement of any kind has yet come from the makers on this.
Will give money from Radhe
Salman Khan is helping people fiercely in the havoc of Corona. Recently, it was revealed that Salman will use a part of Radhe's earnings to overcome the shortage of oxygen cylinders, concentrators and ventilators running in the country. It has been said that Salman and Zee Entertainment have taken this decision together.