America locked the secret prison at Guantanamo Bay, know who were kept here
Prisoners serving sentence transferred to other prison. Earlier, President Joe Biden stated that he intended to close the prison in Guantanamo Bay, but it would require approval from Parliament to sentence some prisoners to trial or imprisonment.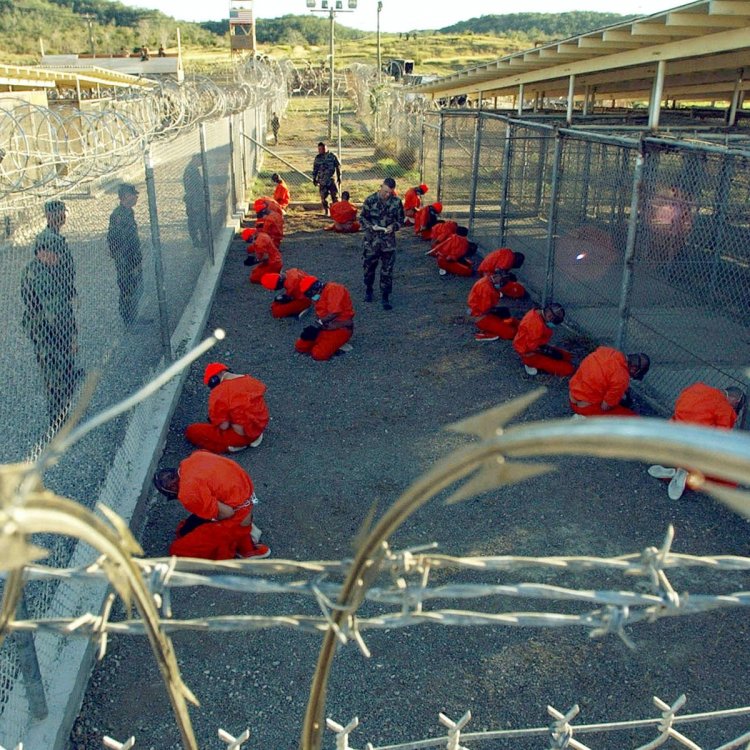 The US has shut down a secret unit (Camp-7) of the Guantanamo Bay Jail. Prisoners sentenced here have been sent to a prison at another US base in Cuba. This information has been given by the US Army. Explain that Camp-7 is considered to be a very secret prison. Some media reports have claimed that some of the world's most feared extremists have been kept here.
US Southern Command said in a statement, the prisoners lodged in Camp-7 have been sent to another jail located near it. The reason behind this is to increase the operational efficiency and effectiveness. The Miami-based Southern Command did not say how many inmates were housed in the new prison. The foreign prison of this command is located on the southeastern edge of Cuba. Officials said 14 people were imprisoned in Camp-7. At the same time, there are 40 prisoners in Guantanamo prison. President Joe Biden said that he intended to close this prison in Guantanamo Bay, but this would require approval from Parliament to serve some prisoners for trial or imprisonment.
Camp 7 opened in the year 2006
Camp-7 was opened for the first time in December 2006. The intention behind its opening was to keep the prisoners locked up in the CIA's network of secret detention centers here. Camp-7 is called Black Sites, where prisoners are interrogated in an allegedly brutal manner.
Army has been denying the location of Camp-7
Camp-7 is run by the army under an agreement with the CIA. The Southern Command said that the intelligence agency also helped during the transfer of prisoners. The army has long refused to accept the location of Camp-7.
9/11 accused placed
Five prisoners are housed in Camp-7, who are accused of helping with the terrorist attacks on September 11, 2001.