Best Mileage Bike in India: This is the country's cheapest powerful mileage bike, runs 95 km in one liter.
The Best Mileage Bike in India: The Bajaj CT 100 is the cheapest and most luxurious mileage bike in the country amidst staggering prices of petrol. The company claims that the CT100 can run up to 95 km in just one liter.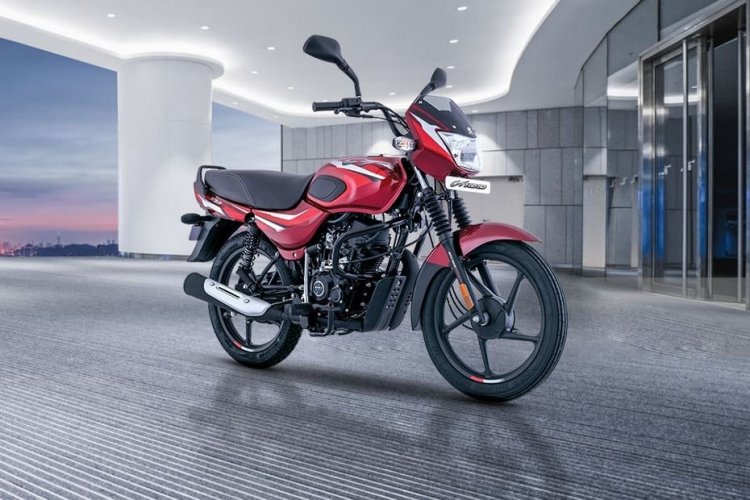 Petrol-diesel prices in India these days seem to be skyrocketing. The most impact is on the pocket of the common man driving a two-wheeler. In many states, petrol has also crossed the three-digit figure i.e. 100 rupees. In such a situation, the customers who are planning to buy a new bike are now confused about which bike to buy that can give great mileage at a low price, so that people do not have to spend more money for commuting in everyday life. . If you are also worried about buying a new bike, then today we are telling you about such a bike in India which is very low in price as well as everyone's mastery in mileage. We are talking that this bike of CT 100 coming from Bajaj gives the best mileage at a low price.
CT100 Mileage: Talking about the mileage of CT100, the entry level bike coming from Bajaj Company, the company claims that this bike can provide a tremendous mileage of 95 kilometers in just one liter of petrol. The vehicle comes with both kick start and self modes. In terms of fuel tank capacity, it has a fuel tank with a capacity of 10 liters. Speaking of suspension, the CT100 has hydraulic telescopic, 125 mm travel suspension in the front and NNS 100 mm travel wheel suspension in the rear.
Price: Bajaj CT 100 has not only managed to win over the customers in terms of mileage, but its price is another X factor where it outshines all its competitors. Talking about its price, you can buy the CT 100 at an ex-showroom price of just Rs 44, 890 thousand. In its cheapest model you will get drum brakes and kick start on both wheels with alloy wheels. Significantly, the CT 100 is not a new name in the Indian market. For years, this bike has remained the choice of customers due to its excellent performance.
Engine: Bajaj CT 100 is a great bike for those who are not very fond of speed. Talking about its power and specifications, this bike has a 102cc BS6 compliant engine which is equipped with a single cylinder with 4 strokes and generates a power of 7.7 Hp at 7500 Rpm and 8.24 Nm of torque at 5500 Rpm. is. Talking of gearbox, this bike has a 4 speed manual gearbox. Let us tell you that apart from Bajaj CT 100, TVS Sports can also be consented. The company its 95 km K claims mileage.