China gets chilly, Nepal communist party shies away from Mao of China, who is Mao
Chief Pushpa Kamal Dahal Prachanda has proposed removing the Maoist center in front of his party's name. After all, who is Mao? Why is there a protest against him in the Nepal Communist Party? Can Nepal's move cause differences between the two countries?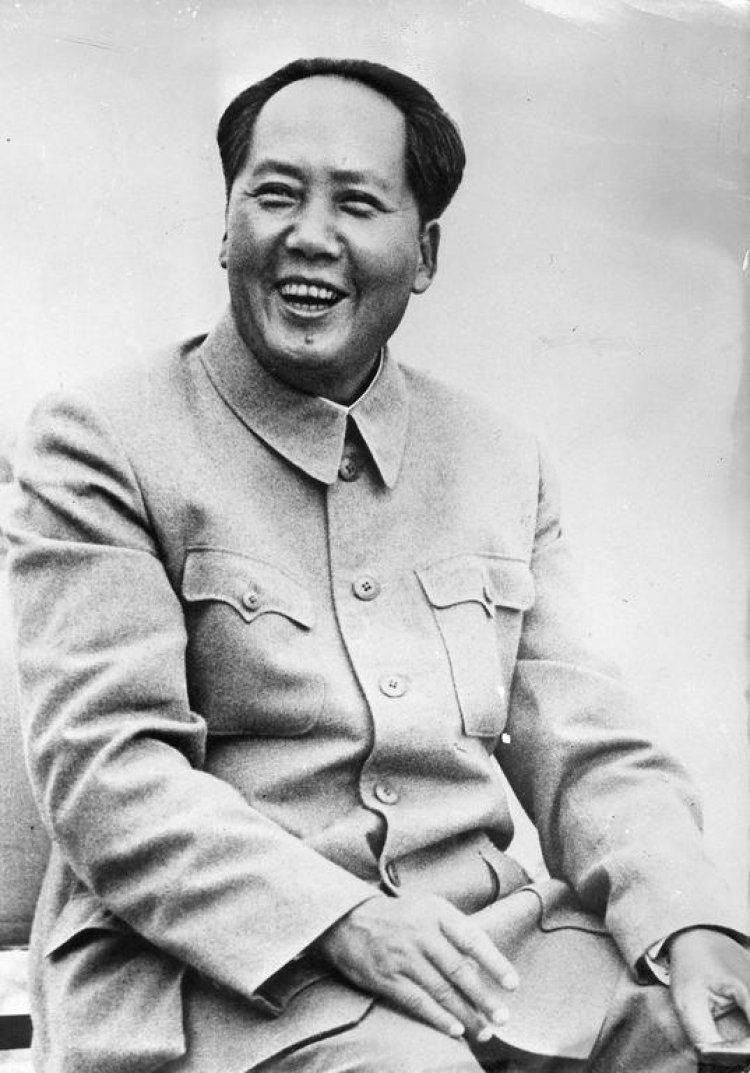 China must have got chilly with this step of Nepal. Pushpa Kamal Dahal Prachanda, the head of the Communist Party of Nepal, has proposed to remove the Maoist center in front of his party's name. Their reasoning behind this removal is that people with communist thought stream, who do not like Mao school of thought, can now join it. After all, who is Mao? Why is there a protest against him in the Nepal Communist Party? Can Nepal's move lead to a breach in the friendship between Nepal and China? Can differences arise between the two countries?
After all who is mao
Whatever China is today, it is due to Mao. She is a pivot of Chinese politics. Their ideologies are ideal for the rulers of China. The only person whose name comes out to make China's revolution a success is that of Mao. Mao was the biggest leader of the Chinese revolutionary, political thinker and communist party. Mao held the power of China from the years 1949 to 1973. The political theory that Mao propounded is called Maoism. But there is another image of Mao, which surrounds him in controversies.
Mao China's most powerful leader and ideal of Chinese rulers
◆ Mao gave birth to a new theory Maoism by combining the principles of both Marx and Lenin, which had the greatest influence on Chinese civilization. Mao quit farming and went to secondary school in Changsha, the capital of Hunan Province. Mao enlisted in the local regiment of Hunan and participated in the fighting on behalf of the revolutionaries and played his part in ending the monarchy.
◆ Later, Mao-tse-tung defeated the army of Chiang Kai-shek and established communist rule in the mainland of China in 1949. He is still the ideal man for China. China has heroes. Mao was so powerful that no one dared to oppose him. In China, whoever dared to oppose him was imprisoned by Mao for life.
◆ It is Mao who has tightened such a screw on the media, which is seen till date. This gripe over the media increased over time when Deng Xiao Ping took power after Mao's death in 1976, no one even knew. He emerged as a strong leader of China and he transformed China in economic matters.

Nepal's stand can shock China
Political analyst Prof. Harsh Pant says that this step of Nepal Communist Party can definitely bring China to the fore. Mao is the great hero of China, in such a situation, China may find this thing irrelevant. He said that Nepal Communist Party has just given its statement. It has to be seen whether the party really changes its name. He said that it would be interesting to see how China reacts to this. He said that it would also be necessary to see how China progresses relations with the Nepal Communist Party. If he keeps relations normal then how does he compensate for this damage?