Rajasthani language dictionary came on digital platform, information will be available online.
There is a lot of good news for the Rajasthani language which is going through the struggles for its recognition. Now the Rajasthani language dictionary has come on the digital platform.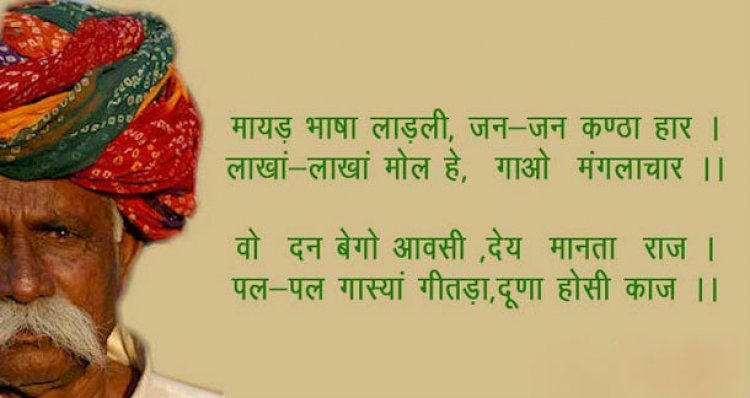 There is a relaxed news for Rajasthani language. Rajasthani language dictionary can now be read and understood on digital platform as well. Not only this, with other languages ​​of the world also this language will establish an interconnection with its translation. Marwadi, Mewari, Dhodhari and Malvi, spoken in different areas of Rajasthan, have been known for their special importance for thousands of years. Evidence of its being alive for the last one thousand years is in literature like Prithviraj Raso and Vaali Krishna Rukmani.
Culture and language are a mirror of a society. But when she goes into apathy, she starts losing her identity in public. Until some time ago, Rajasthani language was in similar condition. Rajasthani language means Maid language. But the efforts and relentless hard work of some organizations have now brought consciousness to it. As such, the subject of recognition of Rajasthani language has been pending for years. The state assembly has already submitted its bill to the Center regarding the recognition of Rajasthani language. There have been tireless efforts from time to time for its recognition. Not only this, this language in its various formats has been a medium of accounting as well as their colloquy since the times of Raje-Rajwads. But there were many reasons why this language had to stay away from recognition.
The first phase has been completed
The good news for people who are struggling for the recognition of Maid language and who speak this language is that now more than ten versions of the language dictionary are available on the digital platform. Efforts are also being made to bring others on the digital platform. Its first phase has been completed on December 29, on the birthday of Padma Shri Sitaram Lalas. On his birth anniversary, its launch was completed in the context of former MP Gaj Singh Jodhpur and various institutions. Now Rajasthani language dictionary, grammar and other literary aspects will be available online. Not only this, now it will also help in the recognition of language.

A UNESCO organization working in the preservation of languages ​​has also been contacted
According to Dr. Lakshman Singh Rathore, Chairman of the Dictionary of Digital Digitization Project and Chairman of Rajasthani Language Recognition Committee, now is the era of online. So Rajasthani language digital platform will be available for people living abroad and literature lovers. From there, work is also being done on translating with languages ​​of different countries. For this, a UNESCO organization working in the preservation of languages ​​has also been contacted.
Golden ray of hope
However, this can be said to be an auspicious sign for the Rajasthani language facing the brunt of neglect. Because to keep any language alive in the changing environment, it is very important to be present on the digital platform. A golden ray of hope can be felt by this digital creation of Rajasthani language dictionaries, grammar and literature.