Jailed 3 times, involved in illegal sand trade ... Who is '4 new Pakistan' TMC leader Sheikh Alam? Know the complete story
TMC leader Sheikh Alam has put the party on the backfoot by making a '4 new Pakistan' statement just before the first phase of voting in West Bengal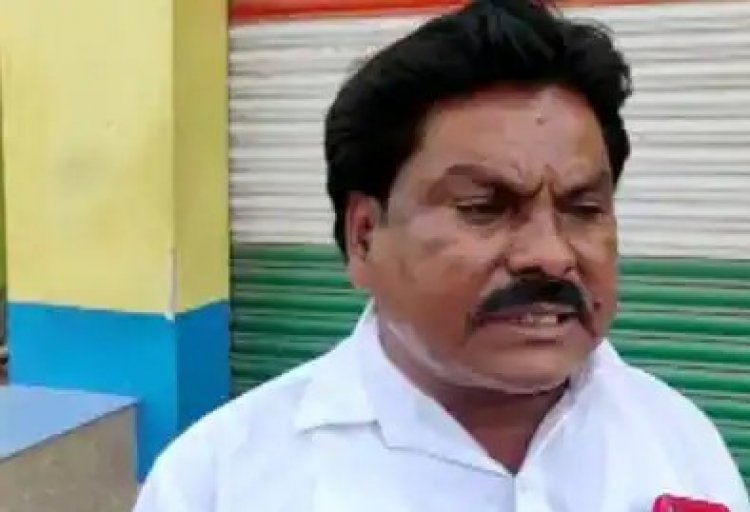 The Bharatiya Janata Party has pointed TMC and Chief Minister Mamata Banerjee. However, seeing the matter taking hold, Sheikh Alam has apologized for his statement and at the same time, TMC has rebuffed its statement. But it is believed that this statement may cause some troubles to TMC in the first phase of voting.
What was the statement ?
Actually, Sheikh Alam had said, 'We are 30 per cent (Muslim) and they are 70 per cent (Hindu). They (BJP) will come to power with 70 percent support, they should be ashamed. If our Muslim population falls on one side then we can create 4 new Pakistan. Where will 70 percent of the population go? ' Sheikh Alam made this controversial statement while addressing the people at Nanur in Basapara in Birbhum Vidhasabha seat.
Who is Sheikh Alam ?
According to ABP News, Sheikh Alam is a longtime Trinamool Congress (TMC) activist who has been jailed three times in various cases including the bombings before the TMC came to power in 2011 in West Bengal. However, Sheikh Alam was made a member of the TMC Block Committee in West Bengal after the formation of Mamta Banerjee's government. Alam is alleged to have been involved in the illegal sand business of the Ajay river.
According to the news, TMC and Sheikh Alam have been at loggerheads over several issues due to internal confrontation and differences in views. However, Alam managed to make a comeback with the party after the Lok Sabha elections with the help of TMC leader Anubrata Mondal. It is being told that Sheikh Alam is a very active member of TMC in Nanur and is a very popular face of this area. He is often seen on TMC events.

BJP's IT cell chief Amit Malviya tweeted a video of Sheikh Alam on Thursday, causing uproar. Amid growing ruckus over the statement, Sheikh Alam said, "I am sorry if I have hurt anyone's feelings". On the other hand, BJP does not want to let the issue go hand in hand and is an attacker on TMC. However, TMC disassociated itself from the statement, saying that Sheikh Alam appearing in the video is not a member of TMC and the party does not support what he has said. A 30-second video made in Nanur in Birbhum has gone viral on social media.
TMC defeated
However, TMC's Birbhum district president Anubrata Mandal made it clear that Alam is not the leader of the ruling party. He said, "Sheikh Alam is neither a member of the party nor a leader from Nanur. We have nothing to do with him. We do not support such a statement. India is and will remain a secular country."