Biden and Putin will meet today for the first time after ten years, know what is the agenda of the talks
Russian President Vladimir Putin and US President Joe Biden are scheduled to hold talks in Geneva today. The eyes of the whole world are fixed on this. The last meeting between these two was in the year 2011.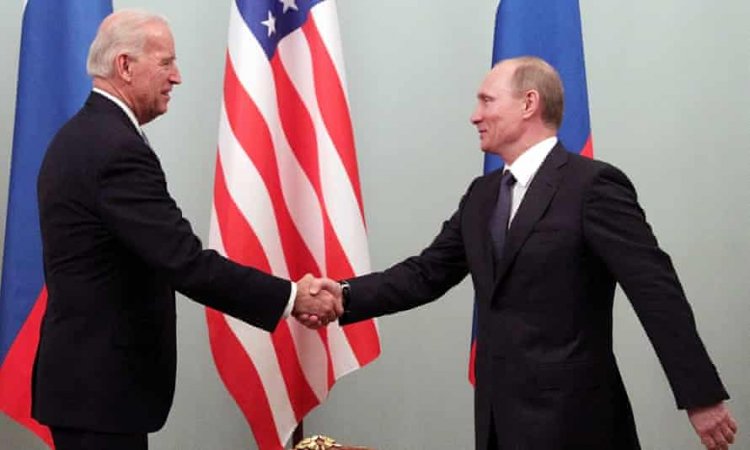 A very special meeting is going to take place in Geneva on Wednesday between the two superpowers of the world. These two superpowers are America and Russia. This meeting between US President Joe Biden and Russian President Vladimir Putin, which has been going on for a long time, is special in many ways. Let us tell you that the last meeting between these two was in Moscow on 10 March 2011. Although Biden was the Vice President of America at the time, and Putin was the Prime Minister of Russia. During the present meeting, the positions of both of them have changed.
Let us also tell you here that while US President Biden has taken over as President from January 20, 2021, Vladimir Putin has been the President of Russia since August 1999. He has been counted as a powerful leader in the country and the world. Amidst the meeting between Putin and Biden to be held today, there is speculation about what will be the agenda of talks between the two. Let us tell you that the sourness that has arisen between America and Russia in the last few years has not one but many big reasons. One of these is to influence the US presidential election, which is being considered a very important issue.
Apart from this, the Russian President has also been held responsible for cyber attacks on American agencies and private companies. The US may also raise the issue of President Putin trying to kill his rival leaders by poisoning them. Many countries, including the US, are against Russia for what happened to Alexei Navalny, a staunch opponent of Putin. In addition, Putin was accused of conspiring to kill a former Russian agent in Britain and his daughter with a nerve agent. The US and other countries are against Putin even after Navalny's arrest and subsequent suppression of demonstrations and using force for this. America has repeatedly accused Russia of human rights violations.
Arms is a major issue between the two countries. In recent times, the Russian defense system S 400 has become a big reason for this. America does not want any country to buy this system of Russia. Pressure is also being put on Russia and other countries regarding this. This pressure has also been put on Turkey and India. However, both the countries have categorically refused to back down. Apart from this, the support of Putin's government in Syria and aggressive attacks there as well as helping the Syrian army has always been disliked by America. Similar is the case in Ukraine and Libya. Since Biden became president, diplomatic relations between the two countries have also seen a considerable decline. While Putin can talk about the release of his citizens in American prisons, Biden can make similar demands for his citizens in Russian prisons.