Big relief to people in America, now those wearing vaccines are not required to wear masks
The US Center for Disease Control and Prevention (CDC) has said that it is no longer mandatory for people who have been fully vaccinated to wear masks.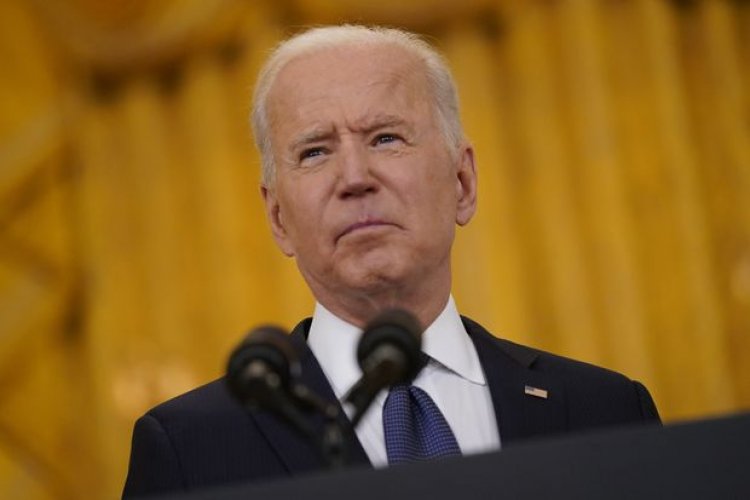 On the one hand, many countries of the world are engaged in all efforts to deal with the coronavirus crisis, while the situation has returned to the US once again. There is a relief news for the American people. Here, it is no longer mandatory for people who have been fully vaccinated. Vaccine people will no longer need social distancing. This information has been given by America's Center for Disease Control and Prevention (CDC). In this country, of course, a large population may have been vaccinated, but wearing masks was still mandatory.
Following this announcement by the CDC, President Joe Biden and Vice President Kamala Harris spoke to reporters at the White House's Rose Garden on Thursday. Both were without masks. During this time, Biden said, 'I think this is a big achievement. It is a big day. This has been possible only because of the success of giving vaccines to a large number of people in the United States. "Referring to the CDC's latest guidelines, Biden said that the risk of vaccinated people getting infected with Kovid-19 is very low. is.
Who will have to wear a mask?
President Joe Biden continued, "So if you have taken both doses of the vaccine, for a long time you don't have to wear a mask anymore." But if you are not vaccinated or you have to take both vaccines now and you have only taken one dose of vaccine but did not take the other or you cannot wait for two whole weeks after taking both doses of vaccine, So you need to wear a mask. "Biden said that 250 million vaccine doses have been given in just 114 days.
Where to wear masks?
Biden went on to say, 'We are seeing results. Cases have come down in 49 out of 50 states. According to the New York Times, the rate of hospitalization of people is the lowest since April 2020. The death toll has come down by 80 per cent and is at its lowest level since April 2020. 'Biden said that but the virus is growing rapidly in other countries. America has been the most affected country in the world with the corona virus, although the CDC has removed the mask requirement for vaccinee but also states that federal, state, local, tribal or regional laws, local business and workplace guidelines According to, where it is necessary to wear a mask, there must be a mask.