Earthquake in Japan, 6.0 on Richter Skate, tsunami warning
The sharp tremors of Earthquake in Japan Honshu have been felt once again in Japan. An earthquake of magnitude 6.0 has occurred on the east coast of Honshu here.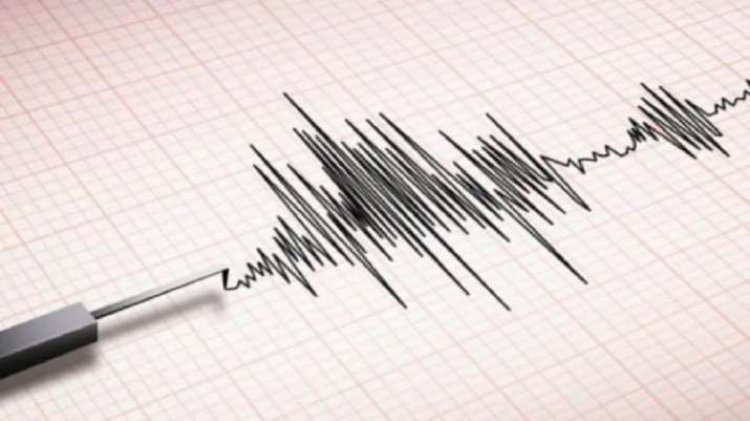 Earthquake in Japan: Strong tremors of Earthquake in Japan have been felt on the east coast of Honshu Island in Japan on Friday. Its intensity is measured 6.0 on the Richter scale. This information has been given by the National Center for Seismology. However, no tsunami warning has been issued. With this, there is no news of loss of any kind of property yet. The National Center for Seismology has reported that the earthquake occurred at 5:28 am.
According to the Meteorological Agency of Japan (JMA), a 6.6 magnitude earthquake occurred in the country on Saturday also earlier this month. This earthquake came in the northeastern coastal region. The epicenter of the earthquake was recorded at a depth of 60 kilometers (more than 37 mi) in the Pacific Ocean (Japan Earthquake 2021). This place is not far from Miyagi province. Its tremors were also felt in the northern and eastern parts of the country, including the capital Tokyo (Tokyo).
Earthquake also occurred in april
Earthquake tremors were felt in Japan's Miyagi province (Earthquake in Japan Miyagi) on April 18 as well. Its intensity was measured at 5.8 on the Richter scale. While earthquake levels in some parts of Japan were measured up to 4 (Japan Earthquake and Tsunami). Its maximum level was stated to be 7. The earthquake occurred in Miyagi province at around 9:29 am. Its center was at a depth of 50 km.
There was a huge loss in 2011
Japan is present in a seismology active zone (seismically active region), also known as Ring of Fire. This is the reason that earthquake tremors are felt here. Earlier in 2011, there was a magnitude 9.0 earthquake (Japan Earthquake 2011 Magnitude). There was also a tsunami after the earthquake, in which more than 15 thousand people died. In addition, the earthquake caused heavy damage to the Fukushima nuclear plant. It is also said that after this, at least one lakh people had to leave their homes and be displaced.