China and America came face to face on cancellation of flights, know what is the whole matter
America and China have once again come face to face. This time the reason for this is the flights canceled by the US due to Corona. China has strongly opposed this. China says that this is not the right decision.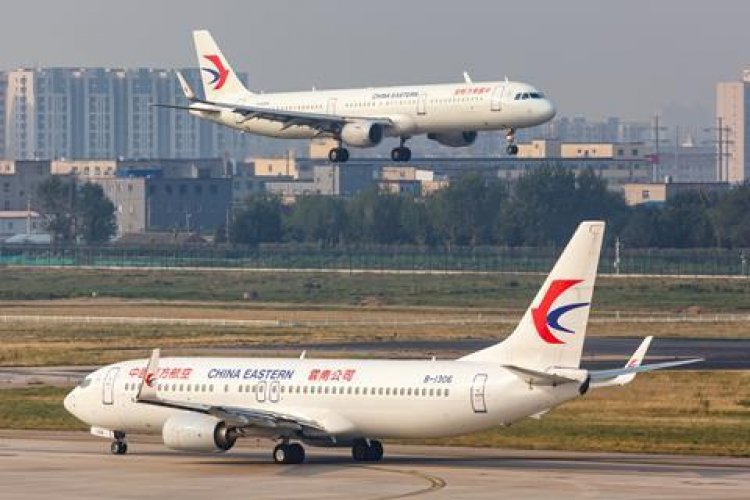 The issue of cancellation of flights of American airlines by China is now gaining momentum. The US government has decided to cancel 44 flights to China on Friday. This decision of the Biden administration has been termed as unfair by the spokesman of the Chinese Embassy in Washington, Liu Pengyu. He said on Friday that the policy is the same for all international flights to China. Pengyu called this move of America unfair and said that we urge America not to stop passenger flights of Chinese airlines.
Actually, a few days ago, China canceled some American flights citing Corona. Now America has canceled 44 flights in response to this decision of China. This order will come into effect from January 30. The decision will have implications for China's Xiamen Airlines, Air China, China Southern Airlines and China Eastern Airlines. According to the Civil Aviation Authority of China, the Biden administration has suspended 44 passenger flights to China despite their objections.
Let us tell you that there is an old dispute going on between the two countries regarding restrictions related to Covid-19. Earlier, China banned the entry of flights of these airlines into the country after some passengers of America's Delta Airlines, United Airlines and American Airlines were found infected with the virus. After which it was said on behalf of the US that this decision of China violated the treaty regarding access of airlines of any other country to every country.
Recently, the US imposed sanctions on Chinese companies allegedly exporting missile technology, with China accusing the US of hypocrisy for selling nuclear-capable cruise missiles. However, the US also announced penalties on three companies, saying they were involved in unspecified missile technology dissemination activities. The US said they were barred from receiving further technology from US markets that could be used to make weapons. This step has been taken by the US at a time when tensions between the US and China have increased significantly. Both the countries are angry with each other on many other issues. Tension is going on between the US and China over many issues including Taiwan.