Chinese military planes enter Taiwan's ADIZ
 Four Chinese military planes were claimed to enter Taiwan's Air Defense Identification Zone (ADIZ) on Tuesday (Jan. 26), marking the 22nd intrusion this month- stated by TAIPEI (Taiwan News)
Fighter jets of Taiwan released, radio warnings issued , air defence missile systems to monitor PLAAF planes.
Four Chinese military planes were claimed to enter Taiwan's Air Defense Identification Zone (ADIZ) on Tuesday (Jan. 26), marking the 22nd intrusion this month- stated by TAIPEI (Taiwan News)
The Ministry of National Defence(MND):
A People's Liberation Army Air Force (PLAAF) Y-8 anti-submarine warfare plane, a Y-8 electronic warfare aircraft, and two Chengdu J-10 fighter jets crossed into the southwest corner of the ADIZ. The Taiwanese military released fighter jets, broadcasted radio warnings, and assigned air defense missile systems to monitor the Chinese aircraft in order to cop up with the situation.
The U.S. Navy's Theodore Roosevelt Carrier Strike Group (TRCSG) entered the disputed South China Sea to promote "freedom of the seas" on January 23. China sent 13 aircraft, including eight Xian H-6K bombers, four J-16 fighter jets, and one Shaanxi Y-8 anti-submarine warfare plane, into Taiwan's identification zone.
On January 24, Beijing sent 15 planes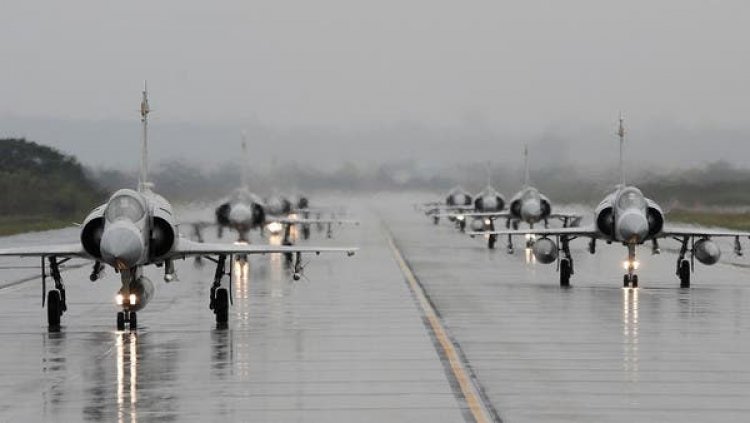 , including two Y-8 anti-submarine warfare aircraft, two SU-30 fighters, four J-16 fighters, six J-10 fighters, and one Y-8 reconnaissance plane, for sorties to be conducted in the zone.
Airborne alert sorties had been tasked, radio warnings issued and air defence missile systems deployed to monitor the activity," the ministry said.

Beijing has been regularly sending planes into Taiwan's ADIZ, mostly in the southwest corner consisting of one to three aircraft, usually reconnaissance planes since the mid-September of the last year.
China looks upon Taiwan as its own territory, and has increased military activity near the island in the past few months.
But China's activities over the weekend has been of ratcheting up with fighters and bombers being dispatched rather than reconnaissance aircraft .