Earthquake news: 8 states of India tremble in 4 countries simultaneously
The earth trembles vigorously affecting many corners of the world including Delhi NCR.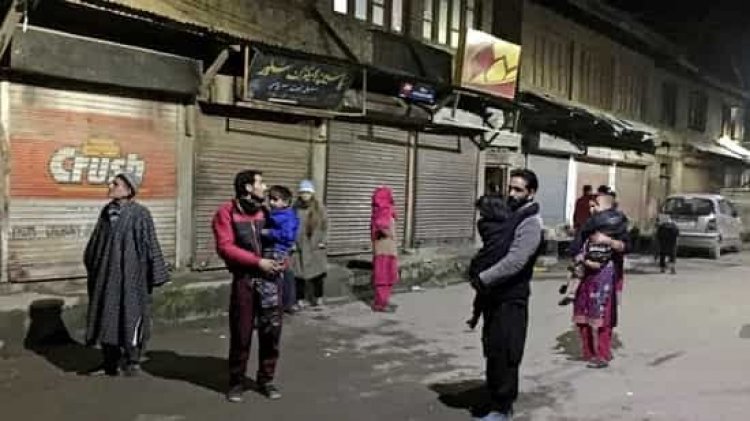 New Delhi: In several states of North India, including the national capital Delhi, the sharp tremors of Earthquake were felt at 10.34 pm on Friday night. According to the National Center for Seismology (NCS), the epicenter of the earthquake was Amritsar, where it had a magnitude of 6.1 on the Richter scale. While the earthquake on the Richter scale in the national capital Delhi was measured at 4.2.
These tremors were so severe that people came out of their homes and shops in panic. These earthquake tremors occurred in 8 states of India, Haryana, Rajasthan, Rajasthan, Jammu and Kashmir, Delhi, Noida, Ghaziabad, Ghaziabad, Gurugram and Punjab. ) Were felt the most. However, there is no news of immediate loss of life or property.
Earth trembles for the second time in 24 hours
Let us tell you that this was the second time in 24 hours when earthquake tremors were felt in India. Earlier on Friday, a 4.3-magnitude earthquake struck Bikaner in Rajasthan. The center of which was in Alwar. This earthquake came from the surface at 8:01 am Indian time. Soon after the earthquake, this microblogging site also started trending on Twitter. People started sharing their experiences.
4 countries earthquake together
There was a 7.5 magnitude earthquake in Afghanistan, the center of which is being reported as Faizabad.
2. A 4.2 magnitude earthquake struck Delhi, the epicenter of which was Alwar district of Rajasthan.
3. A 4.3 magnitude earthquake occurred in Pakistan.
4. A magnitude 6.3 earthquake struck Tajikistan.
Let us know what happens on the scale of earthquakes
0 to 1.9: Seismograph shows the scale only when there is an earthquake of this intensity.
2 to 2.9: There is a mild vibration when an earthquake of this intensity occurs.
3 to 3.9: It feels as if a truck has passed by you.
4 to 4.9: Windows can break. Hanged frames can also fall on the walls.
5 to 5.9: Furniture can move.
6 to 6.9: The foundations of buildings can also crack and damage to the upper floors.
7 to 7.9: Buildings collapse in this intensity and pipes present inside the ground also burst.
8 to 8.9: Large bridges including buildings also fall.
9 and more intensity: An earthquake of such great magnitude causes a lot of destruction. This earthquake is so strong that if someone standing on the ground can see the earth waving. In case there is sea nearby it can also take the form of a tsunami.