Fire Fighter dies due to fire on the sets of Luv Ranjan, FIR demanded against the director, 50 lakhs also ..
Film director Luv Ranjan's film set has been gutted in a fire at Chitrakoot Ground. It was an open air studio, in which one has died due to the fire.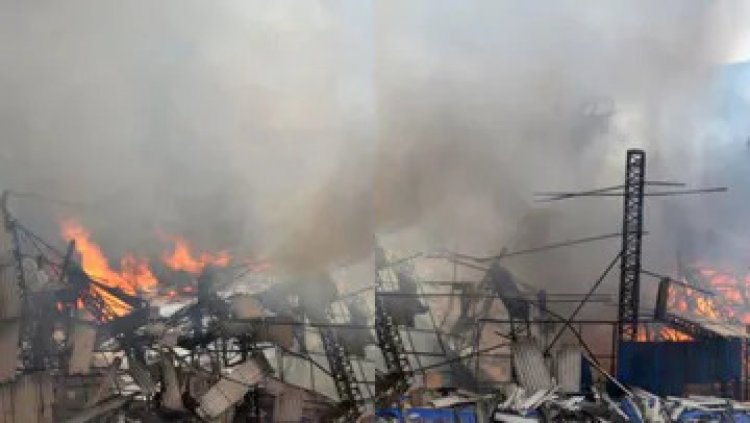 On July 29, 2022, a fire broke out on the sets at Andheri 'Chitrakoot Ground' in Mumbai, killing 1 firefighter and injuring 6 others. Manish, who was critically injured in the fire, was taken to Cooper Hospital but was declared brought dead there. Manish was 32 years old. Now the Western India Film and Walkie Talkie Attendant, Firefighter Association has strongly prohibited this incident. Not only prohibition, some demands have also been placed by this association.
Family asking for help
According to our sources, Stern India Film and Walkie Toki Attendant, Firefighter Association has filed an FIR against Luv Ranjan, the owner and producer of Chitrakoot studio responsible for this incident and Manish Dewasi, who was burnt alive in this fire. 50 lakh to the family of the family and 15 thousand per month to one person of the family for life. Therefore, this union is also going to file a written complaint on Monday, August 1, at Kamgar Bhawan, Bandra. On behalf of the association, all the firefighters have been appealed to come together to give justice to Manish.
Cause of fire not yet revealed
Let us tell you, no reason for the fire has been revealed yet, but it is being said that this fire has started due to wooden props kept in a pandal. But some people are blaming the contractor who installed the set for this fire. A year and a half ago there was a fire on the set of the film made in Bangur Nagar of Goregaon West and this set was also built by the same contractor.
Strictness is not being taken regarding the guidelines ?
In fact, before installing a film set anywhere, the production house has to follow the guidelines given to them by the administration. Fire safety rules are also included in these guidelines. When all these guidelines are followed, they are checked and allowed to shoot. But in view of the incidents of fire on the studio and shooting sets for the last one year, on what basis this checking is done, questions are also being raised on this.