Firing in Colorado, US, 10 killed including policeman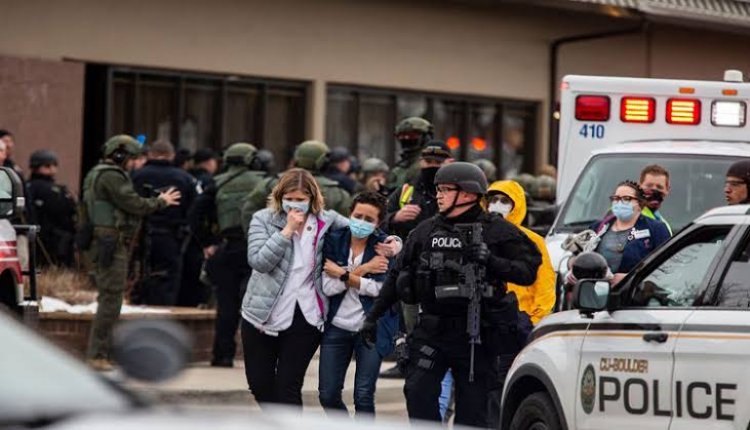 Several people, including policemen, are reported to have been killed in a shootout in Boulder City, Colorado, USA. At least 10 people, including policemen, are reported to have been killed in this incident.
According to the news agency FP, a gunman opened fire at a grocery supermarket in Table Mesa area of ​​Boulder city at around 3 pm. The police have arrested a suspect.
According to Reuters, the police say that some preliminary information has been found and the cause of the violence has not yet been ascertained.
But in a video shown in the local media, a blond man wearing only a boxer without a shirt was seen being taken out of the store in handcuffs. Then he was taken on an stretcher and taken to an ambulance. Blood was coming out from the leg of the person taken in custody and he was walking limp.
In a press conference, the commander of the Boulder Police Force, Kerry Yamakushi, praised his policemen, saying that people have been saved from the loss of very heavy life and property.
At the time of the incident, the eyewitnesses inside the supermarket said that they had heard the sounds of gunfire, after which they got out of the way.
Ryan Borowski, who listened to at least eight gunshots, told CNN, "I bought a soda and a packet of chips to save me from dying."
Dozens of armored vehicles, ambulances and FBI agents, security forces including the SWAT team have reached the spot.
Earlier last week, there was a major shooting incident at the Asian Spa in southeastern Georgia state, in which eight people were killed.
Colorado has previously been the victim of two of the most horrific shootings in US history.
Last month President Joe Biden asked Parliament to reform gun laws.