Impeachment will run for the second time on Trump, Nancy Pelosi confirms, will farewell before time?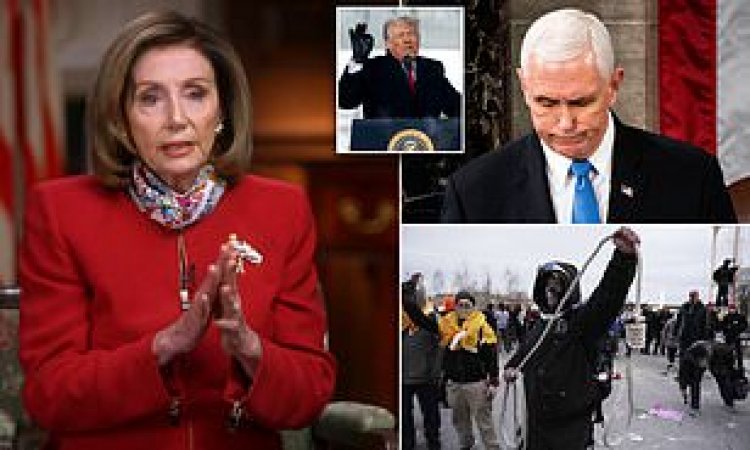 Trump is being condemned worldwide for the attack on the US Parliament, and now preparations are on for a second impeachment against him. House Speaker Nancy Pelosi announced on Sunday that Democratic Party MPs would vote for impeachment against Trump to play a role in the violence in Capitol Hill. The Democratic Party's campaign to remove Donald Trump by impeachment will begin on Wednesday.
Pelosi has said that the correct answer to the attack on US Capitol Hill would be to use Vice President Pence's 25th Amendment to remove Trump from the presidency, if he does not, he will impeach. In a letter to fellow Democrats, Speaker Nancy vowed to set the stage for the historic first phase to bring a vote in the absence of action by Pence - impeachment against the second president in his term.
Why is there a ruckus?
Trump's supporters, mostly white people, attacked the Capitol (Parliament) last Wednesday, killing five people, including a police officer. He said that not only the involvement but also the instigation of the President will be seen. Biden, meanwhile, said he had long believed that Trump was not fit for the presidency. However, on Friday, he avoided the question related to impeachment and said that he has to decide what the Congress will do. In the House of Representatives, Democratic Party Number Four leader Hakeem Jeffries said Trump should be convicted by impeachment and removed from his post.
Republican leader also condemned
The Democratic Party's campaign to oust Trump was impeached when a Republican Party leader said the president had committed an impeachment offense. Senator Pat Toomey made this comment regarding Trump's supporters' attack on the Capitol Building. He said on Saturday that he believed Trump had committed an impeachment offense. He, however, did not clarify whether he would vote to remove Trump from the presidency if a motion comes to the Senate. "I don't know what they will do (in the Senate) and I am worried about whether the delegation will completely politicize anything," Toomey said on Fox News Channel about the House of Representatives controlled by the Democratic Party.