India Became a Non-Permanent Member of UNSC From Today.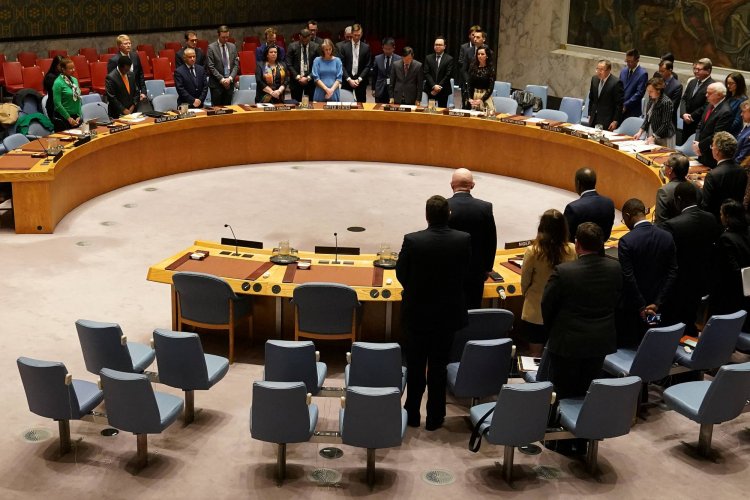 India has joined the United Nations Security Council (UNSC) as a non permanent member on New Year. India will remain its member for two years. France welcomed India on becoming a member of the international body. French Ambassador to India Emanuel Lenin said, "We are eager to work shoulder to shoulder to uphold international law, fight terrorism and defend multilateralism. For this we also need to improve UNSC so that India can get a permanent membership."
Explain that UNSC consists of five permanent members and 10 temporary members. India has got a seat in the UNSC for the eighth time as a temporary member. Earlier India had underlined the need for comprehensive cooperation in the Security Council, saying that as a provisional member, India would promote core values ​​such as human rights and development during its tenure. India's Permanent Representative to the United Nations Ambassador T. S. Tirumurti said India's emphasis will also be on multilateralism.
Tirumurti had said, as the largest democracy, we will promote the basic values ​​like democracy, human rights and development. He had said, India's message will be how can we promote diversity in the integrated framework which is reflected in many ways in the United Nations.
Tirumurti had said, India would certainly underline the need for greater cooperation in the Council. He said that this should not be a place where the urgent needs could not be properly addressed due to any deadlock in the decision making process.
India will preside in August 2021
Apart from India, Norway, Ireland, Kenya and Mexico also will join as non permanent members in the year 2021. Apart from these, Estonia, Niger, St. Vincent and the Grenadines, Tunisia and Vietnam are non permanent members of UNSC.