ISIS bride will not get UK citizenship, British court rejects petition to return to the country
Shamima Begum of Bangladeshi origin, who fled from Britain, did not get British citizenship again. Shamima, currently 23, challenged the decision to revoke her British citizenship on the grounds of national security at the Special Immigration Appeals Commission (SIAC) in 2019.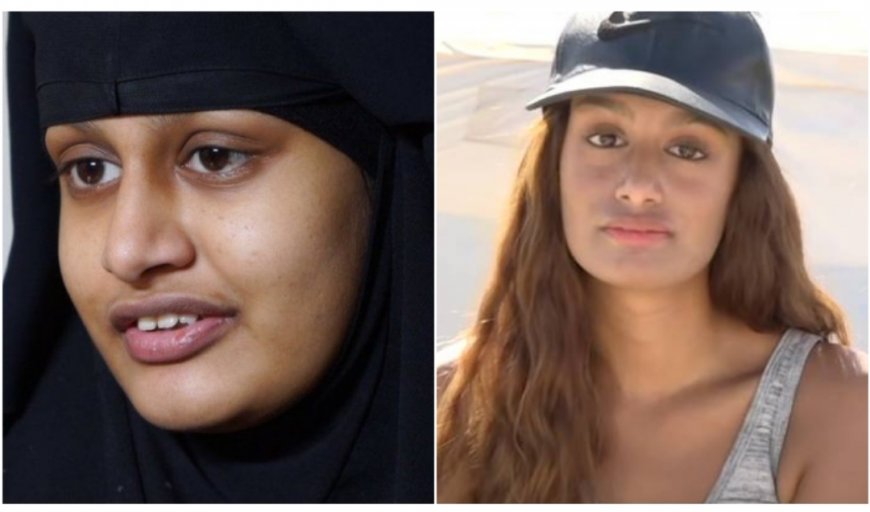 Bangladeshi-origin Shamima Begum, who fled Britain after dropping out of school to join Islamic State (ISIS) at the age of 15, has been denied British citizenship again. The specialist tribunal in the UK has rejected his plea for British citizenship and return to the country.
Let us tell you that in 2019, Shamima, currently 23 years old, challenged the decision of revoking her British citizenship on the grounds of national security in the Special Immigration Appeal Commission (SIAC) The commission said in its decision that in order to ensure national security, the government has the right to revoke the citizenship of people belonging to terrorist organizations.
Shamima took a conscious decision to join the terrorist organization: Commission
The commission also says that a 15-year-old teenager cannot be said to have no knowledge of ISIS and that Shamima had taken a conscious decision to join the terror outfit. Girls who fled from western countries and married Islamic State terrorists are called ISIS brides or ISIS brides in western countries.
Shamima have three children after marriage with ISIS terrorist
The British tribunal held that the Home Secretary's conclusion to revoke British citizenship was part of an overall national security assessment carried out by the Security Service and was not within the court's jurisdiction.
Shamima Begum married a Dutch member of the terrorist network Islamic State in Syria and gave birth to three children. All these children later became victims of death. She is also described as an ISIS bride. She and two other schoolgirls traveled from East London to Syria in 2015.
Supreme Court upholds stay on withdrawal
Begum's lawyers argued that she was taken to Syria with the intention of "sexual exploitation", although the tribunal did not agree that she was a victim of human trafficking.
The UK Home Office welcomed the decision the statement issued by the ministry said that the security of the UK is of paramount importance to the government and any decision taken in this regard will be strongly defended by the ministry.
Last year, the UK Supreme Court upheld a ban on his return to the UK. She is currently living in a detention camp in northern Syria and is fighting a legal battle to be returned to the UK