Mili Movie Review: 2-Line Story, 5-Hour Battle with Death, Janhvi Kapoor's bet on the remake of Malayalam film this time
Mili Movie Review: Janhvi Kapoor's much-awaited film 'Mili' will be released on November 4. Before watching this film, definitely read what is the review of the film.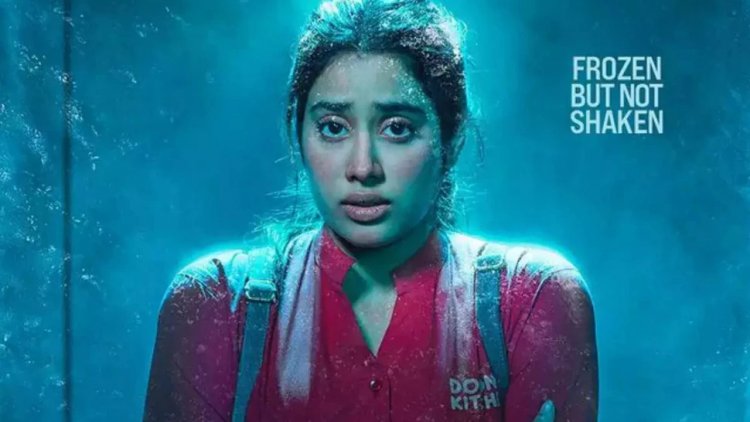 Star Cast: Jhanvi Kapoor, Sunny Kaushal, Manoj Pahwa, Sanjay Suri, Hasleen Kaur, Rajesh Jais, Anurag Arora etc.
Director: Muthukutty Xavier
Star Rating : 2.5
Gunjan Saxena, Roohi, Goodluck Jerry and now Mili, the story of these films tells that Jhanvi Kapoor is constantly working in such films, in which the movie is completely focused on her character. In such a situation, there is not much left for the hero, one advantage of this is that he gets a chance to show his acting to the fullest, but the side effect is that if the movie does not work, then all the blame has to come to his head. This time too he has got to play a tremendous role in 'Mili', but in such a situation, while cinema halls are looking for audience for films of stars like Hrithik and Aamir, in the name of Jhanvi, they will turn to cinema halls, this little Sounds difficult.
Hindi remake of 'Mili'
Many people must have thought that this film has something to do with Jaya Bachchan's movie 'Mili', they should know that in 2019, Muthukutty Xavier received the National Award for Best Debut Director for the Malayalam movie Helen. There is a Hindi remake of the same and hence he has been kept as the director in the Hindi remake as well.
Got the battle to get out of the freezer
Mili is the story of Mili (Janhvi Kapoor), who is preparing to go to Canada for a job after doing B.Sc Nursing course in Dehradun, while also working in a restaurant. Her father Niranjan (Manoj Pahwa) is an insurance agent and does not want the daughter to go to Canada. She also does not like the way Mili's boyfriend Sameer (Sunny Kaushal) met her in the police station for the first time.
Suddenly one night while leaving the restaurant, his manager accidentally leaves the freezer room in which he was found for some work. Locked he goes home. What follows is a thrilling 5 hours story. What is happening outside and how inside she fights to get out at minus 17 degrees while battling the cold, this is shown in this movie.
Jhanvi put her life in the character
The only problem with this movie is that the story can be summed up in one line, whereas the original movie also had a Muslim, Christian angle, here it is dealt with by pointing to casteism in only one scene. Yes, you can praise him for creating the character and choosing the right one. All the three actors are more than one in the role of store manager, inspector and father. However, there is not much in Sunny Kaushal's part. But Jhanvi, Manoj Pahwa, Anurag Arora etc. have given life to their characters.
Those who have seen the Tamil movie 'Aadai' which came in 2019 itself, then Milli will feel faint. Amala Paul plays a reporter doing a prank in it, due to which a girl misses the UPSC exam, she makes her unconscious in the empty building of her office the same night, without clothes and without a phone. . The only girl in the whole building without clothes and not even paper to cover her body.
Thrilling movie
In such a situation, when Mili is released on OTT, then the families of the family will watch it together because for the common audience, the thrill of suspense is enough in it. Although many times it seems that what she is doing now, why not in the beginning. Lyrics are written by Javed Akhtar in this movie, music of title song and background music is given by AR Rahman. But do not deserve to be noticed. Although the film may not attract so many viewers in the cinema halls, but it is believed that due to the low budget, Boney Kapoor can take out the cost from OTT etc.