Nepal Citizenship Bill: The Upper House of Nepal again approved the controversial citizenship bill, know what are the options now
Politics does not seem to stop in Nepal regarding the Citizenship Bill. The Upper House of the Parliament of Nepal has once again approved this bill. Sanad President Vidya Devi Bhandari had earlier returned it to the Parliament itself.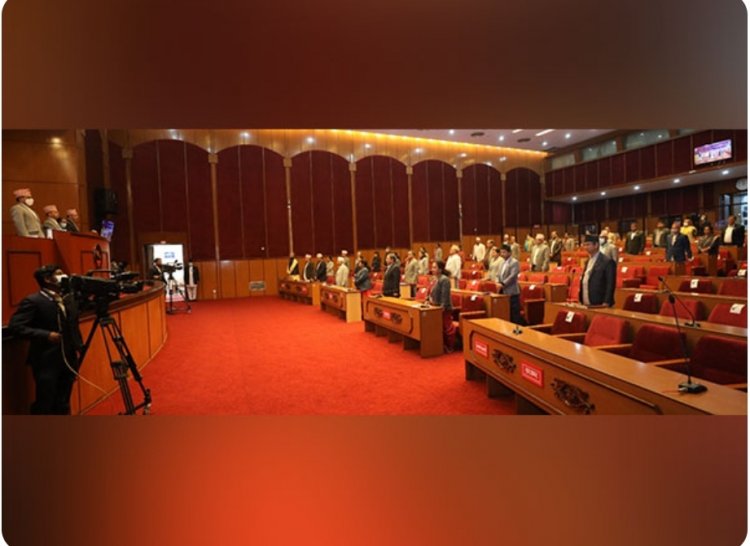 Nepal Citizenship Bill, image source: ANI
The Upper House of the Nepalese Parliament again approved the controversial Citizenship Bill without making any changes. Earlier, President Bidya Devi Bhandari had returned this bill to the Parliament. A meeting of the National Assembly was held to pass the bill. It was introduced in the Upper House after it was passed by the House of Representatives for the second time.
The bill was referred to the Legislative Management Committee for discussion before the final round of voting, where it was passed by a majority vote on 31 August. Earlier on August 14, the President of Nepal returned the bill to Parliament for reconsideration. Despite being passed by the Upper House and the Lower House, some members have objections and are dissatisfied with the Bill.
Bamdev Gautam, a member of the Upper House, participating in the last round of discussion on Friday, said that the suggestions sent by the President regarding this bill were ignored. He also raised the question whether this bill could not be taken forward after discussing all the points? Is it good to send it as before?
The release issued on August 14 said that the President wants a serious discussion on the issues of citizenship which have always been controversial. Sanad President Vidya Devi Bhandari has also held several rounds of meetings with Prime Minister Sher Bahadur Deuba and other leaders on this controversial bill.
Indeed, there is a provision in the Act that in the case of a person who is born in Nepal to a Nepali citizen mother and is residing in Nepal and whose father has not been identified, he and his mother will have to make a self-declaration that His father has not been recognized. But at the time of filing the application, if the person's mother is dead or she is not mentally stable, then the law provides that the applicant has to give a self-declaration along with proof.
In case a bill is passed by the Parliament, the President has no other option but to certify it. Article 113 of the Constitution provides for the certification of the Bill. Provided that a bill presented to the President for his assent should be verified within 15 days. Also the notification should be given to both the houses.