Netanyahu era in Israel is over: Naftali Bennett becomes new PM, for the first time the far-right party formed government with the Arab Party.
Parties of different ideologies have formed an alliance for the new government led by Naftali Bennett. Among them, there is also a party of the Arab community along with the right-wing, left, centrist.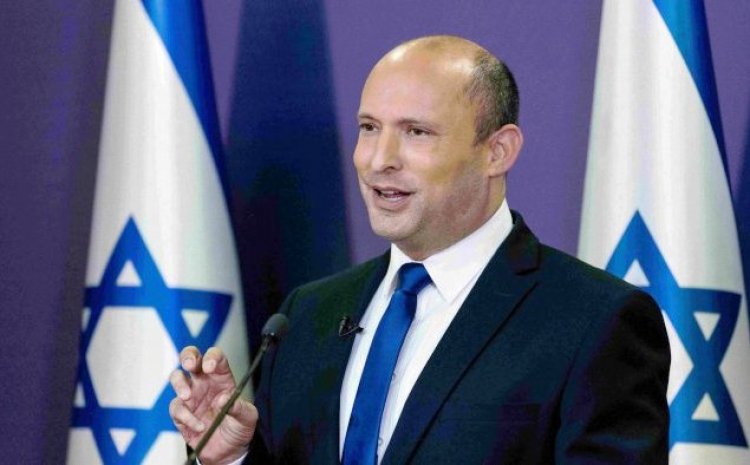 Source : Naftali Bennett
Naftali Bennett was sworn in as Israel's prime minister on Sunday. With this, the tenure of Benjamin Netanyahu, who had been in the post of Prime Minister for 12 years, ended. The 49-year-old leader of the right-wing Yamina Party was sworn in on Sunday after securing a majority in parliament. There are 27 ministers in the new government, out of which nine are women. Bennett will lead a government with a modest majority in the 120-member house with 61 MPs.Earlier, Bennett announced the names of ministers in his government during an address to parliament and was interrupted by supporters of 71-year-old Netanyahu. Bennett said he was proud to be working with people of differing views, amid a commotion from rival party lawmakers. Bennett said that at this critical time, we are taking this responsibility. Apart from this government, the only option was to hold more elections. This would spread more hatred and affect the country.
Netanyahu could not get the majority
Netanyahu's Likud party could not get a majority in the elections held in March this year. Despite being the second-largest party in elections held four times in two years, the president asked Netanyahu to run the government and prove his majority by June 2. But even before this, the opposition coalition made a strategy to put an end to Netanyahu's record of 12 consecutive years in power here.
Islami Ram Party also included in the opposition alliance
The big deal is that this coalition formed against Netanyahu's government also includes the Islamic Ram Party, which represents the Arab community in Israel. The Ram Party, which is part of the opposition coalition, represents Israeli Arab Muslims. It believes that the Palestinians should get their due and that Israel should give up its claim on Jerusalem by stopping attempts to build new colonies.
Bennett is tougher than Netanyahu on Iran, Palestine
Naftali Bennett, who became the Prime Minister in the first innings from the opposition coalition in Israel, has been the commando of the elite unit of the Israeli Defense Forces, Sayeret Matkal and Magalan. In 2006, he entered politics under the leadership of Benjamin Netanyahu. After which he was made Netanyahu's chief of staff. Later he also became a member of the Knesset from the New Right and Yamina Party.
Between 2012 and 2020, he has been an MP 5 times. He later turned against Netanyahu. Naftali, who was Defense Minister between 2019 and 2020, is more staunch and stricter than Netanyahu on the issue of Iran and Palestine.