Paris shooting suspect expressed xenophobia: prosecutor
Two of the three other people who were injured in the shooting are still in hospital but their lives are not in danger. The prosecutor said that because of the theft in the suspect's house, he hates foreigners.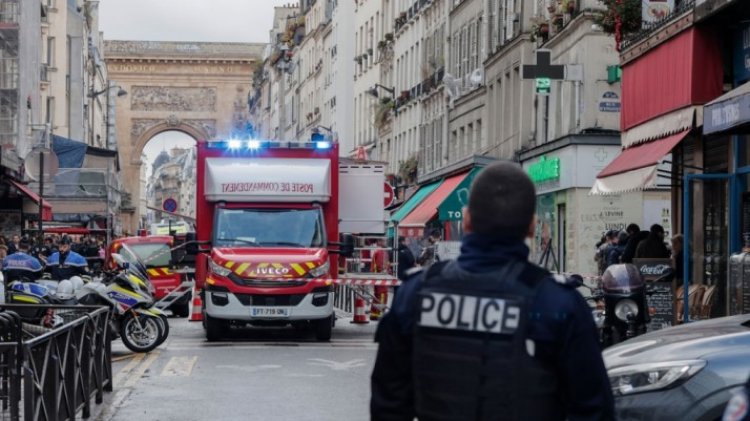 A Kurdish cultural center was opened fire in a busy area of the French capital Paris. The suspect detained in connection with the murder of three Kurdish men has told investigators about his ideology, saying he hates foreigners. A Paris prosecutor said the 69-year-old man was arrested after shooting dead two men and a woman at a Kurdish cultural center and a nearby Kurdish cafe in the 10th arrondissement of Paris. The killer had deliberately killed three workers.
Theft in the house created hatred for foreigners
Paris prosecutor Laure Becueau said in a statement that the suspect said during interrogation that a burglary at his home in 2016 had "instilled a hatred of foreigners." The prosecutor said the man described himself as victimized and suicidal, stating that he had planned to kill himself with the last shot after his attack. They said a search of the suspect's parents' home, where he lived, did not turn up any evidence of extremist ideology. He said he had previously looked for potential victims in a suburb of the French capital, but abandoned that plan after one discovery.
Some Kurdish representatives in the neighborhood have called for Friday's shooting to be treated as a terrorist attack. The prosecutor said the suspect was in the grip of a mental illness on Sunday after the interrogation was stopped on Saturday on medical grounds. He said two of the three other people injured in the shooting were still in hospital but their lives were not in danger. The prosecutor said earlier that the suspect had recently been released from custody after being put on trial for a saber attack on a migrant camp in Paris a year ago.