Protest against Taliban escalates in Afghanistan, NATO meeting today; America airlifted 7000 people
NATO has called a virtual meeting on 20 August regarding the crisis arising in Afghanistan. In this there will be an idea about the situation there. NATO Secretary General Jens Stoltenberg told that in this meeting to be held on Friday, the foreign ministers of the member countries of the organization will participate virtually.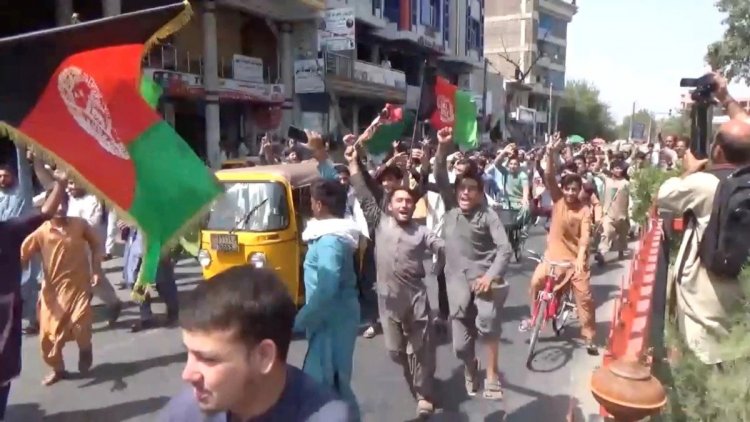 The situation in Afghanistan is changing rapidly after the Taliban took over. Meanwhile, anger has started erupting among the people there in panic, the scope of protests against him is increasing and people are openly challenging the Taliban. On Afghanistan's Independence Day, in many cities, including the capital Kabul, people came out against the Taliban carrying the national flag, demonstrated against it, and in some places the Taliban flag was torn and thrown. During this, there are also reports of the death of many people in the firing of Taliban terrorists.
NATO emergency meeting today
NATO has called an emergency meeting today regarding the serious crisis arising in Afghanistan. In this important meeting, the situation there will be discussed. At the same time, NATO Secretary-General Jens Stoltenberg will chair an emergency meeting of the foreign ministers of the 30-nation military alliance to be held today, in which Afghanistan will be mainly discussed. Stoltenberg tweeted on Wednesday that he had called an emergency meeting via video conference to continue his shared stand and coordination on Afghanistan.
Stoltenberg on Tuesday blamed Afghanistan's leadership for the swift defeat of West-backed security forces, but acknowledged that NATO should also plug gaps in its military training program.
America airlifted 7000 people
A US official said the US has airlifted 7,000 people since August 14 and 12,000 since the end of July. US spokesman Ned Price said 5,200 US troops were stationed on the ground around Kabul airport. There are 6,000 people at the airport now, which have been thoroughly processed by our team and will soon be on board the planes.
Further Ned Price said that we are aware of the ground situation in Afghanistan. More than 2,000 passengers reached safe places within the last 24 hours.
America will airlift 22 thousand Afghans
US President Joe Biden has promised that he will safely 'airlift' the 22,000 Afghans who have taken threats to help the US government so far. Many of these Afghan civilians are trapped in the provinces due to Taliban resistance and are still unable to reach Kabul.
Former Sri Lankan PM opposes Taliban
Former Sri Lankan Prime Minister Ranil Wickremesinghe has cautioned the government against recognizing Taliban rule in Afghanistan and advocating severing ties with Kabul, saying one should reconsider whether the country should be able to revive terrorism. We should proceed as the helping party.