Richa Kumari - A lexophile with her first book ' Those Fallen Breadcrumbs'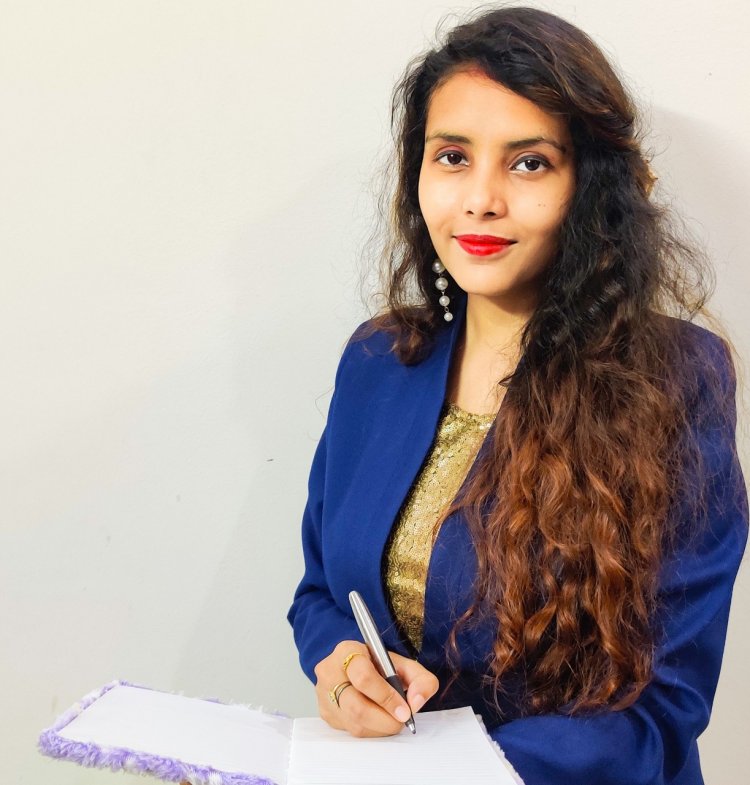 Richa Kumari fondly known as Richa Kashyap belongs to Noida. She is an Award-Winning Author for the book named Those Fallen Breadcrumbs , Engineer from prestigious institution (Birla Institute of Technology Mesra) , Best Public Speaker(Toastmasters International), Pageant winner (Mrs Asia Universe 2020), Masters( MBA-IIM Raipur), Robotics Champion (represented India at NASA Kennedy Space Florida) and a social worker at International Inner Wheel. She is a budding author and has Co-Authored more than 5 Anthologies. Richa is a Product Manager by profession at a London-based multinational currently and a painter by passion.
Her Latest Released Book is Those Fallen Breadcrumbs
Listing Done on –
Amazon, Amazon Kindle, Amazon Prime, NP Bookstore & Flipkart


About The Book –
Her book, "Those fallen Breadcrumbs" shows a mirror to the society. It is actually for everyone who has forgotten the dreams of their lives and accepted the path shown by others as their realities. This is the story of a boy named Akshay who, after failing IITJEE, follows the standards of success set by society and, like all of us, is in a dilemma – was engineering really his dream? He is confused and is searching for answers about what he actually wants.
Clarity unfolds when he meets his college friend after three years. This book aims to change the mindset of society so that the younger generation can choose the path that makes them happy and not the path that makes others happy. It will retake us back to their memory lane when we were in similar confusion.
Yes, 'Those Fallen Breadcrumbs' is the book where every reader, be it a student or parent, can relate to some of its characters, scene or plot. Hence the subtitle as 'It's your own Story'. This book will not teach you how bad things happen to good people but will tell how a group of engineering students coming from radically different backgrounds had turned and twisted their fates to make everything fall into place. Caged and chained by the societal norms, they ended up together following the most travelled path. Those fallen breadcrumbs were the façade of the correct direction, and they went on a crazy roller coaster ride of laughter, sorrow, fun, suspense and entertainment. Read it to find out more
She always wondered to chase her dreams & uplift her writing skills in the World of Literature. Richa as the mere name itself has originated from the Sanskrit word "RUC", which means "To Praise". Richa Kumari is a creative person and loves to do everything because of her incessant curiosity ..
One Quote which she believes –
There is nothing called Undoable

www.fallenbreadcrumbs.com
D/O Alka Ojha and S.K. OJHA