Stress Relieving Foods: If you take too much stress, you will become a victim of major diseases, eat these foods to get relief.
Stress Relieving Foods: There would hardly be any person who does not suffer from anxiety. Stress is a common problem in today's time, but if it is not taken care of then there is a risk of many serious diseases. In such a situation, today in this article we will tell you about some such foods which can improve your mood by eating them.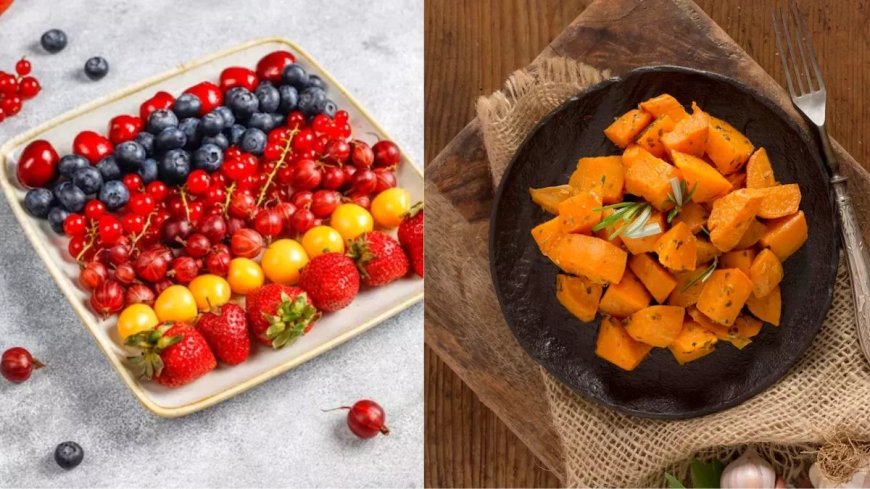 Stress Relieving Foods: Nowadays anyone can get stressed in the busy life. It is difficult to concentrate on any work under stress. Apart from this, stress also has a bad effect on our health. There is also a risk of serious problems like high blood pressure. Due to stress, skin and hair of many people are also affected. The problem of hair fall increases due to stress.
Today in this article we will tell you about some foods which can help you in getting relief from stress.
Berries
Berries help reduce stress. They contain rich amounts of anti-oxidants. Due to which your stress reduces to a great extent. You can include fruits like strawberries, blueberries, blackberries etc. in your diet. These are the main source of Vitamin C. Which provides relief from stress and anxiety.
Sweet Potato
Sweet potato is as delicious to eat as it is beneficial for health. The properties present in it can help in reducing the stress level. Vitamin C and potassium are found in sufficient quantities in it, which reduce stress.
Fatty fish
Fatty fish are effective in eliminating many health related problems. There are many benefits of eating these. It also helps in reducing stress. To reduce stress, you can eat fatty fish like salmon, sardine, mackerel etc., which improve mood.
Garlic
Garlic is used in almost every kitchen. It has high amount of antioxidants, which protects the body from many diseases. Eating garlic also reduces stress.
Nuts
Nuts rich in nutrients are helpful in reducing many health-related problems. Stress can be reduced by including these in the diet. To remove starch, you can consume almonds, pistachios, walnuts etc.
Dark chocolate
Dark chocolate is rich in anti-oxidant properties, which provides relief from the problem of anxiety. By eating this the hormones that increase stress are controlled.