Worms seen crawling inside the skin of the sweeper in Spain, doctors were shocked, read the whole matter
A roundworm infection in a cleaning worker in Spain was so severe that doctors could see larvae crawling under her skin. However, it is not clear how the cleaning worker got the infection.
Worms under skin: Although roundworm infection is common, an unusual case has come to light in Spain. A roundworm infection in a cleaning worker in Spain was so severe that doctors could clearly see larvae crawling under his skin. A study published in the New England Journal of Medicine describes the rare hyperinfection of a 64-year-old man.
It says that when the sweeper came to the hospital for treatment, worms were crawling under his skin. The sweeper was suffering from mild diarrhea and itchy rash for some time. When he started getting more upset, he felt that there was something wrong with him, after which he reached the hospital for his treatment.
That person informed the Hospital University of Madrid. Doctors found that the man was infected with Strongyloides stercoralis, a parasitic roundworm species found in tropical and subtropical regions around the world that causes the disease strongyloidiasis.
Some pictures of the patient were shared in the study. In these photos, the parasites looked like a poorly done tattoo, as doctors charted the initial placement of the larvae under the skin, showing them to be gone over the course of 24 hours. While it is not clear how the sanitation worker contracted the infection, doctors said the man had several environmental factors that made him particularly susceptible to the parasite.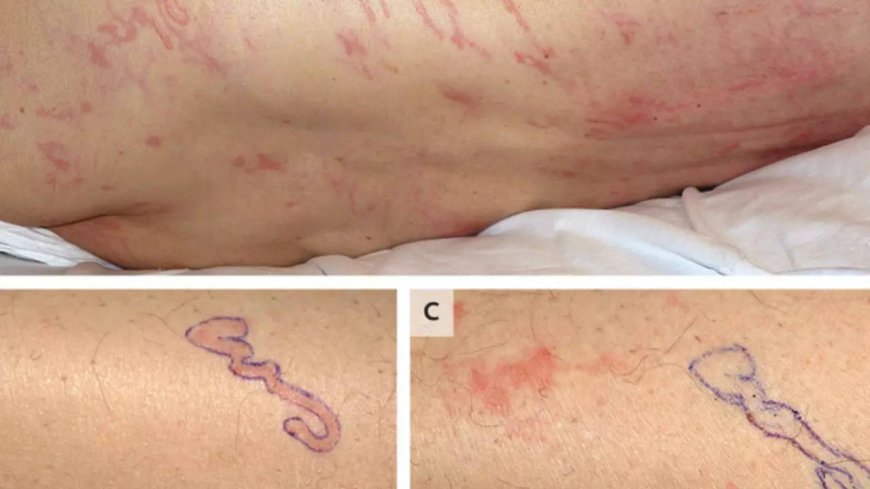 At the same time, according to the New York Post, doctors explained that Strongyloides are generally asymptomatic, which cannot be detected for years. Doctors suspect that this is what happened with the sweeper in the beginning. However, the reason her symptoms appeared was hormone therapy for fatal spinal cord compression suppressed her immune system, effectively allowing the parasite to spread through the body.
So the patient went into a state of hyperinflation. An excess of larvae could lead to sepsis and organ failure. The patient reached a position where roundworms were crawling under his skin. According to the outlet, larvae were also visible in the patient's stool samples.
The study said that the patient was fortunate in that the doctors were able to treat him with the help of powerful anti-parasitic drugs. A spokesperson for the hospital said that after treatment with oral ivermectin, the patient's rash and diarrhea subsided.