200th anniversary of Peru's independence, Peru's ambassador to India said - an opportunity to strengthen relations with New Delhi
Peruvian Ambassador H.E. Mr. Carlos Rafael Polo has emphasized on strengthening ties with India.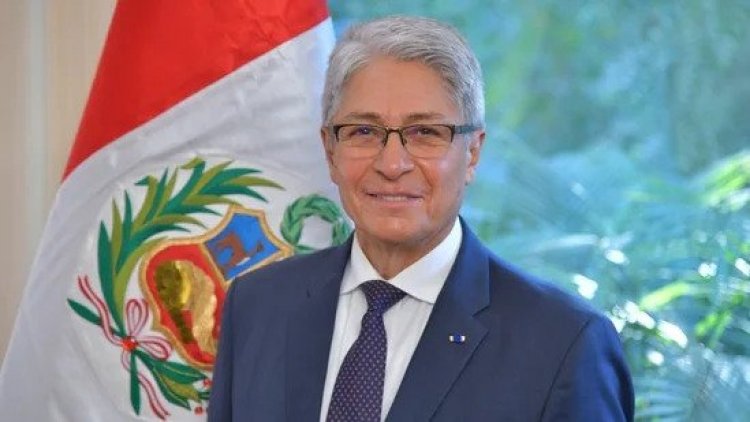 On July 28, Peru will celebrate the 200th anniversary of its independence. This occasion is a very important occasion in the history of Peru. On this occasion, H.E. Sri Carlos Rafael Polo, Ambassador of Peru to India extends warm greetings and best wishes to the Government and the people of metropolitan Mumbai. Also hearty congratulations to all the lovely Peruvians living in Mumbai. The Ambassador said that India and Peru are two countries that have had a very glorious history and their future is also very golden and full of foresight. India and Peru have always shared a cordial and spiritual relationship.
Carlos Rafael Polo says, 'India-Peru relations have strengthened significantly in the last decade. India is easily taking forward its trade relations both bilaterally and multilaterally. Also enjoying it to the fullest. The present time is very difficult not only for India and Peru but for the whole world. That is why we are once again celebrating the 200th anniversary of our Independence Day through digital media through social media.
India to play a role in world's medical development
"I hope that as science progresses and new treatments and vaccinations are developed, we can go back to our old lives," the ambassador said. As India continues to progress in the field of medicine, we sincerely hope that India will continue to play an important role in the medical development of the world. It provides a golden opportunity to establish closer ties with India. Last year our country received timely donations of medicines from India and we continue to collaborate with India to train our professionals and deepen our relationship.
What did the ambassador say on India-Peru relations?
Speaking about the ties between India and Peru, the Ambassador said, "We have joined hands with the coalition adopting multilateralism to strengthen multilateral ties. At the same time, we have tried to address the energy-related aspects in the International Solar Alliance. This year India is also among the members of the Security Council of the UN. This role was also received by Peru in the year 2019 during which our country provided our full support for global security and peace and in meeting global challenges.
He said, 'My fellow Indians, I hope that on our coming twentieth-century of independence, we will set a new dimension of hope and prosperity for humanity as well as India and Peru, where due to this pandemic, we have lost the common man. Will be able to face the challenges firmly. We will keep our economy connected and move forward with the help of our collective efforts and through trade and investment.
Encouraged to participate in the digital celebration of freedom
In the end, H. E. expressed his gratitude to Mr. Carlos Rafael Polo, Mr. Ardeshir Duvash. Who has served Peru as an honorary consul by living in Mumbai for almost two decades. Carlos said Duvash has played a key role in furthering our common objective of bringing two individuals and two governments closer. My dear Peruvian colleagues, I encourage you to join the digital celebration of the 200th anniversary of our independence through social media.